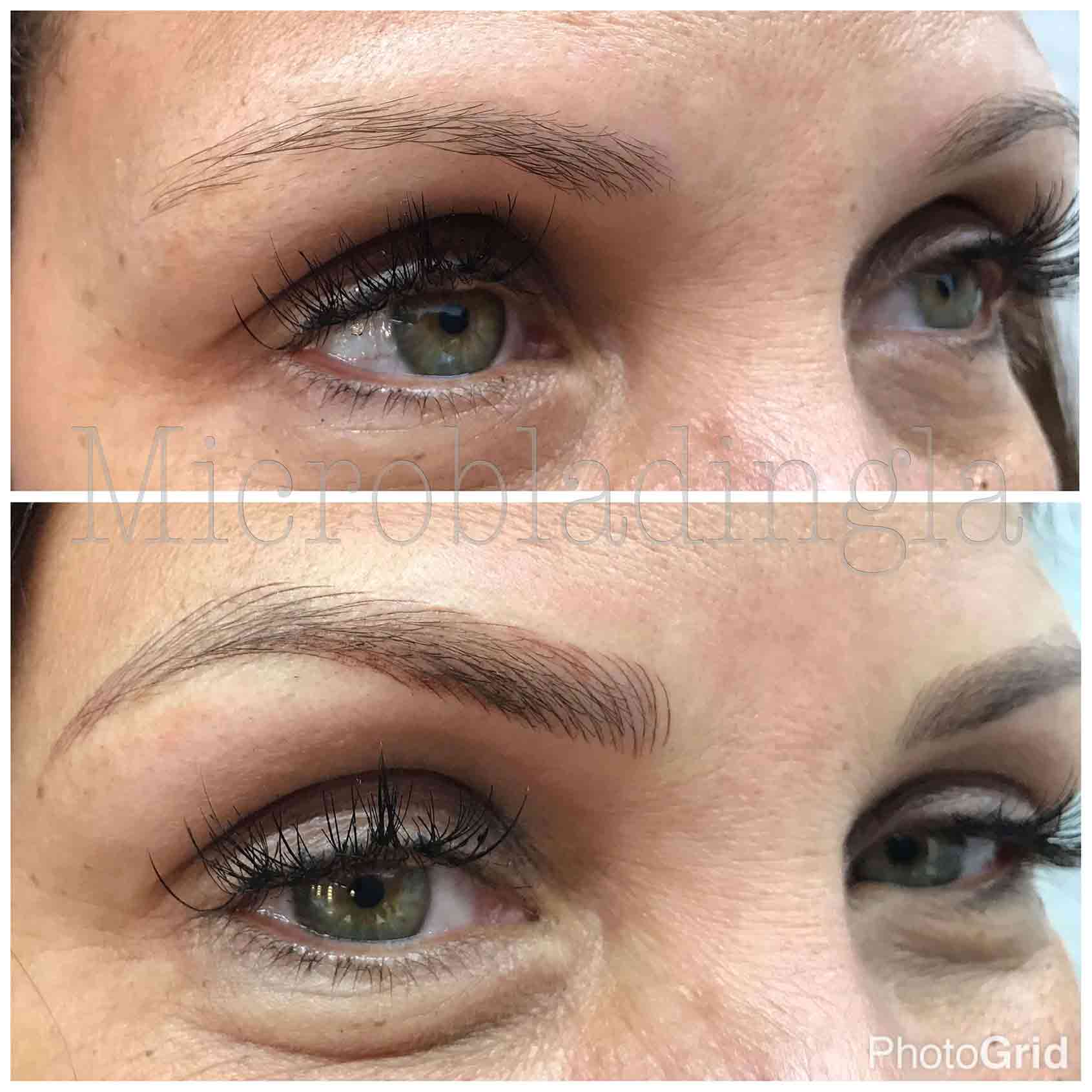 An Interview With Lindsey Ta: On Combining Microblading with Microshading and What She Learned From Rebecca Chung of PrincessBrows
Interviews | MLA Staff
An Interview With Lindsey Ta: On Combining Microblading with Microshading and What She Learned From Rebecca Chung of PrincessBrows
Interviews | MLA Staff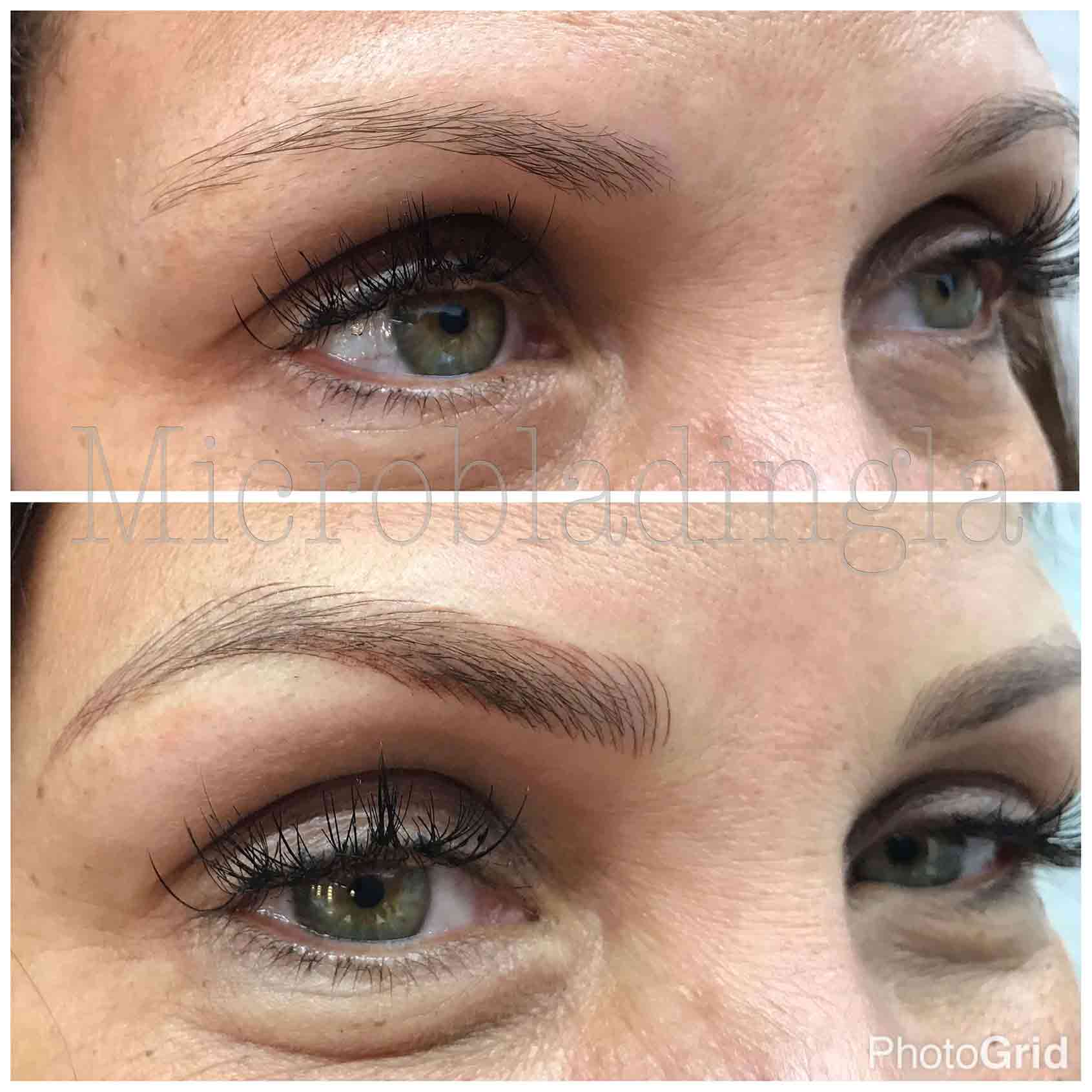 Before we offered Rebecca Chung's microshading class, Lindsey Ta was a student in Rebecca Chung's class. In this week's blog we talk with Microblading LA founder Lindsey Ta about what she learned from Rebecca, how it affects her work everyday in the studio, and why all microblading artists would benefit from learning microshading.
For students of microblading and working artists alike, we think you'll like this rare inside look at how Lindsey sees the work.
On Why She Took Rebecca Chung's Class
Lindsey: "Rebecca has been in the industry for a long time. She was established back when I was first beginning in permanent makeup, even before microblading. She has a lot of experience and she's even inventing, besides just doing. Her techniques are her own findings from exploring. I would consider her one of the pioneers in permanent makeup."
On How Rebecca's Microshading technique "Opens Up Doors"
"If you want to service anyone and you want to be able to create any eyebrows you want to create, you should have more than just microblading as a technique. Because you are limited. And if you don't think you are, you don't understand microblading.
With microblading, you're restricted to who is a candidate. You're restricted by skin type. If someone has oily skin, they are not a good candidate for microblading. Microshading does not have that restriction. If you really want to service all clients, you should definitely add Rebecca's technique to your belt.
Her techniques not only let me do powdered brows, but also opened doors to explore other manual techniques."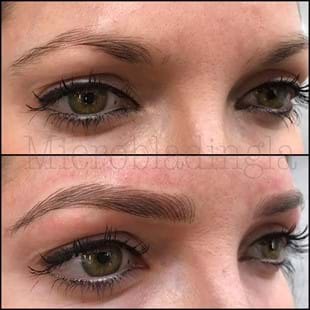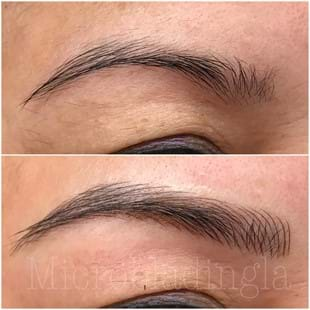 On Going From Microblading from Microshading
Lindsey: "If you are a beginner microblader with no permanent makeup background, the next technique will be a manual shading technique. That will be easier to pick because you're still holding a lightweight pen with no vibration. With a machine you have to learn how to use the machine itself. And the machine comes with many more parts too. Microshading is much easier as the next step because it's really the same tool but a different movement.
I end up using Rebecca's technique when I'm microblading because I'm already using a handtool for microblading instead of machine, so it's so much easier to switch to a different hand tool. You're just changing the movement."
On Microblading Vs. Microshading
"Microblading is more of a drawing motion, but Rebecca's technique is like tapping, or pushing. Your movement will completely change.
If I want to do just shading, I might use a machine, but if I'm already microblading, I can go to the manual technique very quickly."
On What She Loved About Her Class 
"Using color more, learning the ombre technique. The idea of how she's using color really opened up my mind."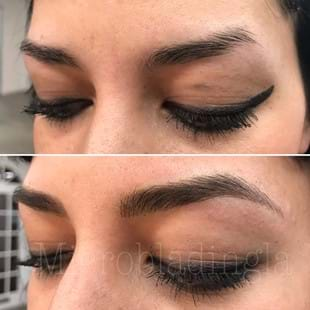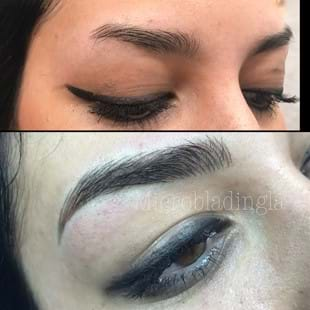 On Combining Microblading with Microshading:
Lindsey: "What I love the most with shading is that if I'm already microblading and I want to blend my strokes, it's very nice to just pull out the pen and add a little bit of shading. Sometimes when you're working you can't add strokes without breaking the rules, so I'll add shading.
I love combining the two techniques because you can add fullness and depth with the shading, but it still looks natural with the hairstrokes."
Microblading LA's 1-Day Ombre Microshading with Rebecca Chung still has limited seating left in early April. This class is designed for working microblading artists to add to their skill set. Visit here to learn more and register today.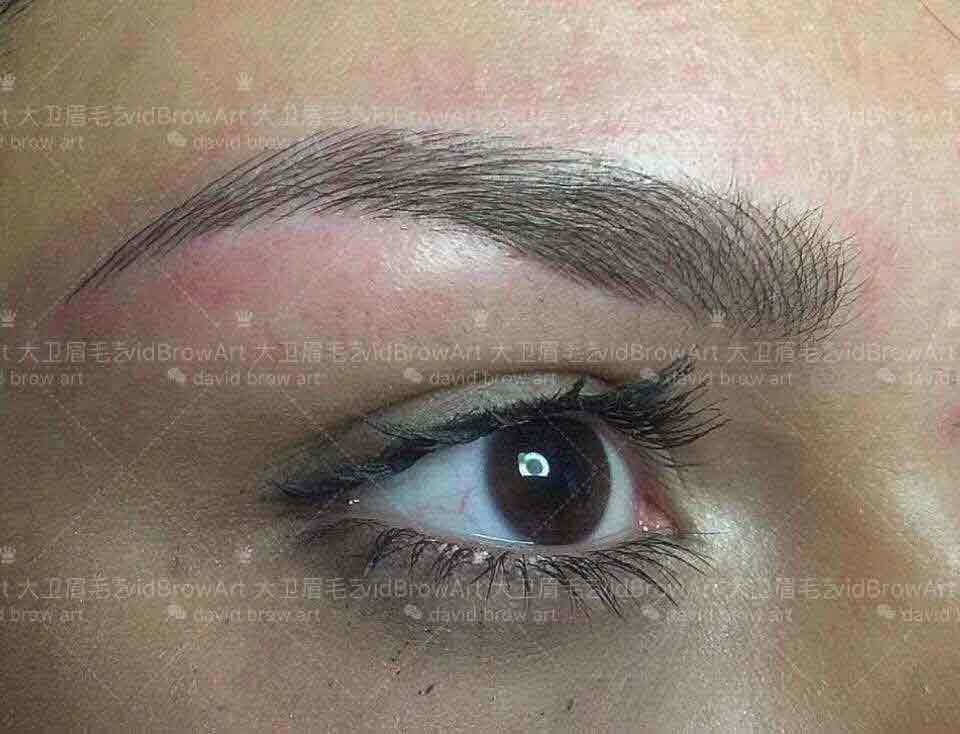 Lindsey Ta travelled across the world to learn from master microblading artist and educator David Zhang. In honor of David's
upcoming class at MLA
, we talk with Lindsey about what she learned, what makes David so unique, plus: microblading eyeliner?! Yes!