Loading…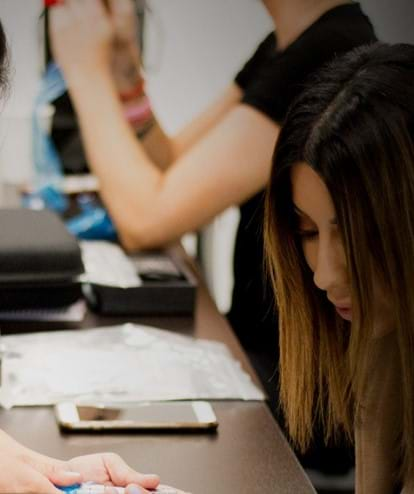 Register Now
Powder and Ombre Brows
Master the powder effect so you can service all skin types. Gain the ability to work on old PMU, correct previous tattoos, and work on more challenging cases.
SERVICE MORE CLIENTS WITH POWDER BROWS. BECOME AN ADVANCED ARTIST WITH POWERFUL NEW TOOLSET.
Powder and Ombre Brows techniques are the final technique to learn in eyebrow mastery. With these skills, you'll be ready to handle all clients who walk through your door so you can grow your business.
FOLLOW US ON INSTAGRAM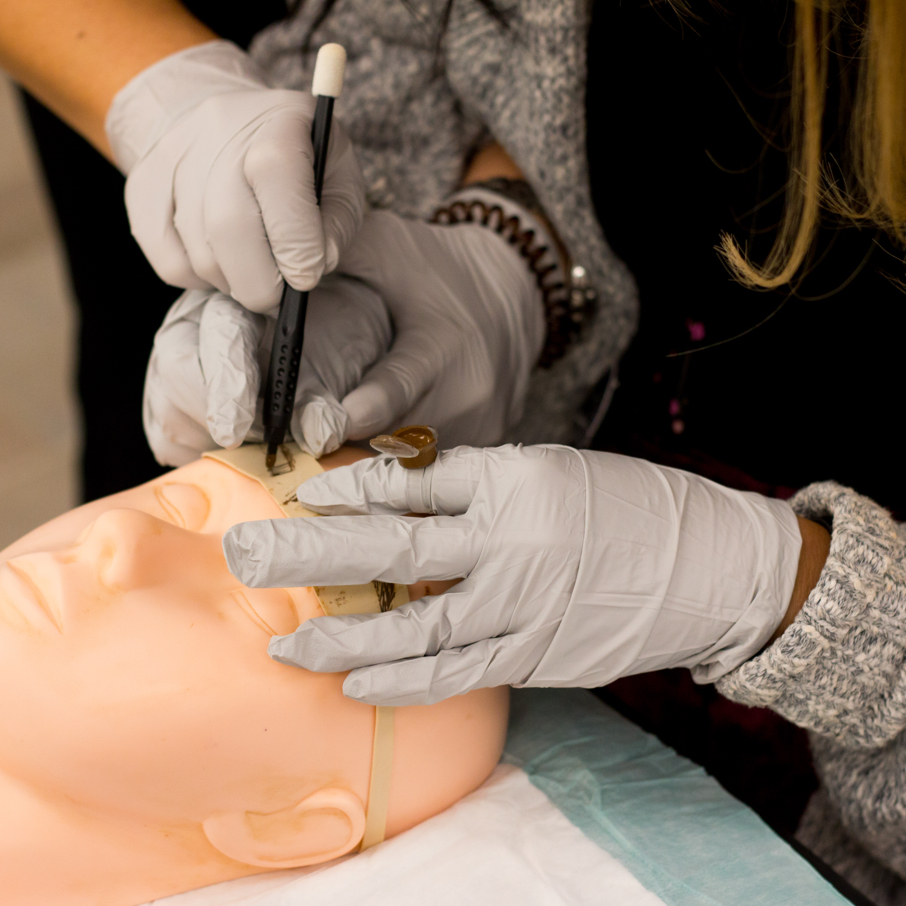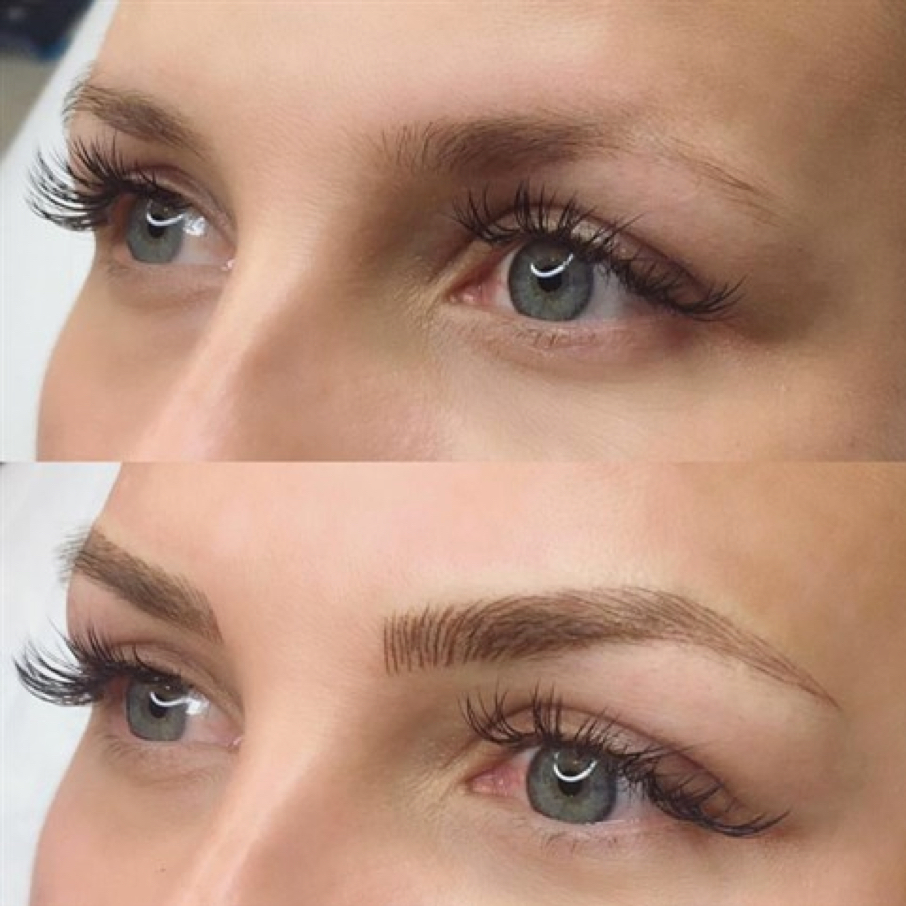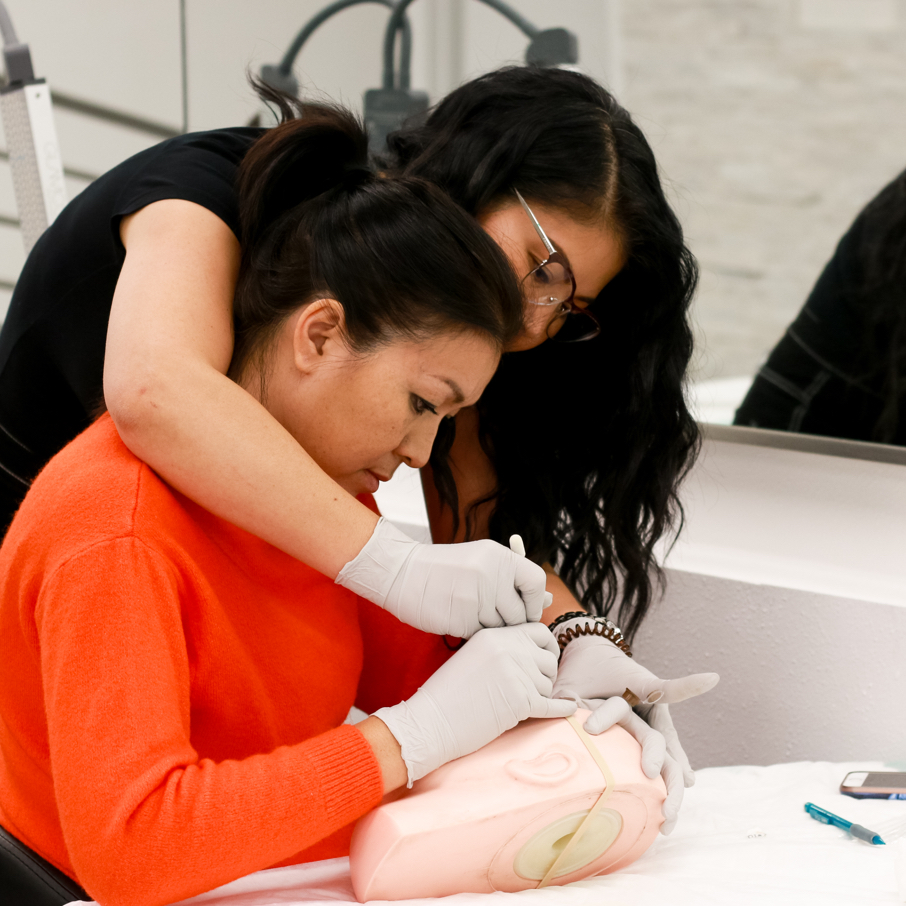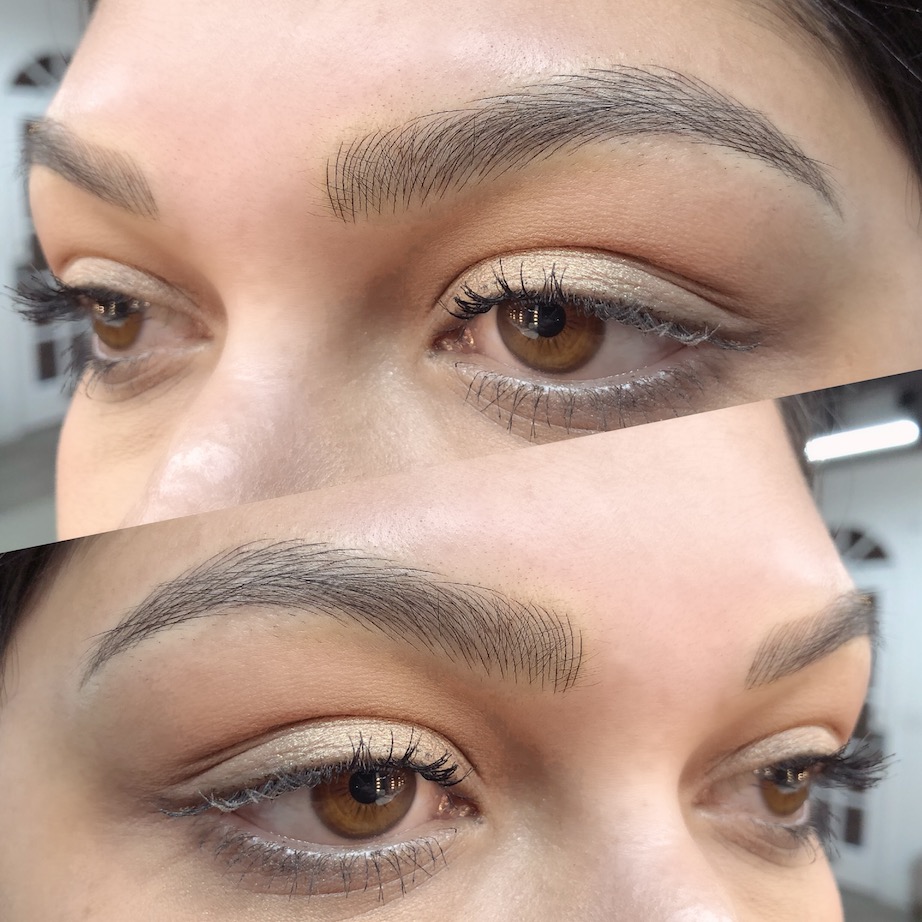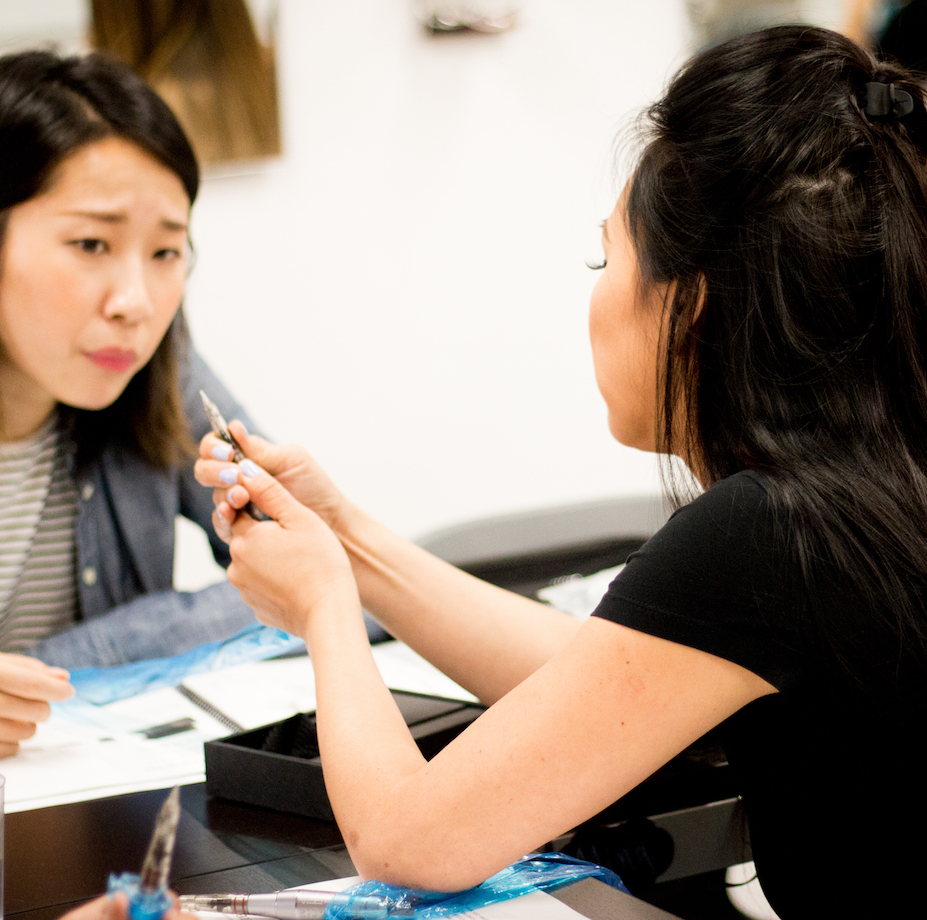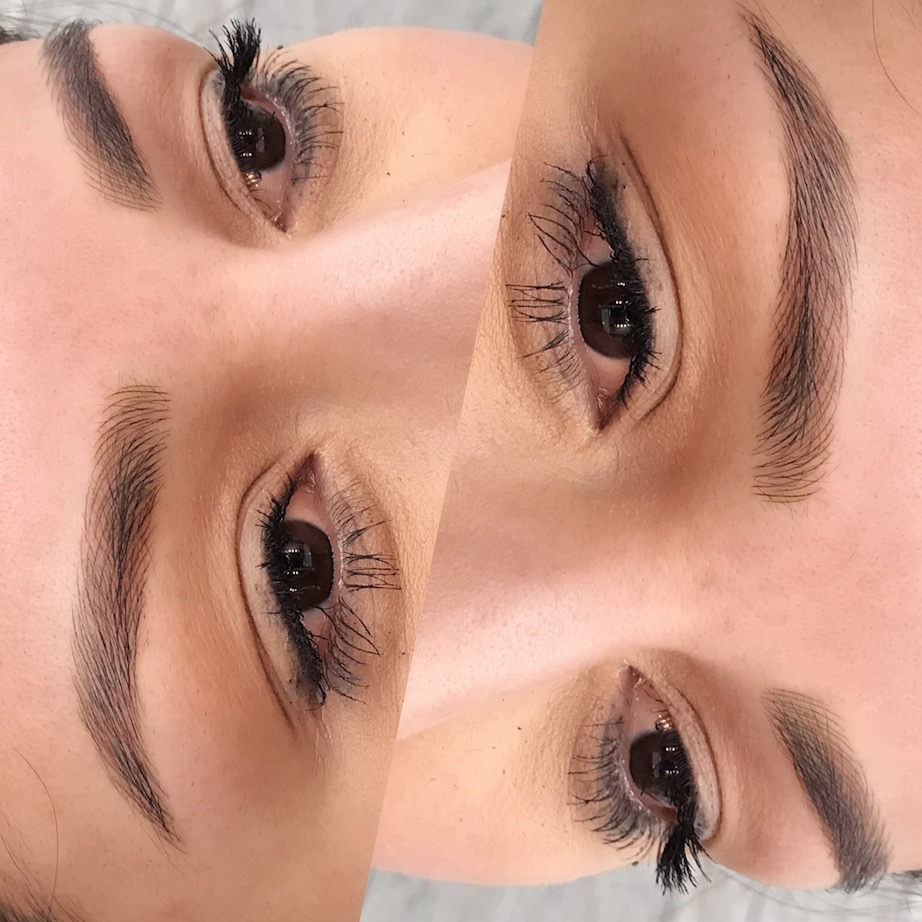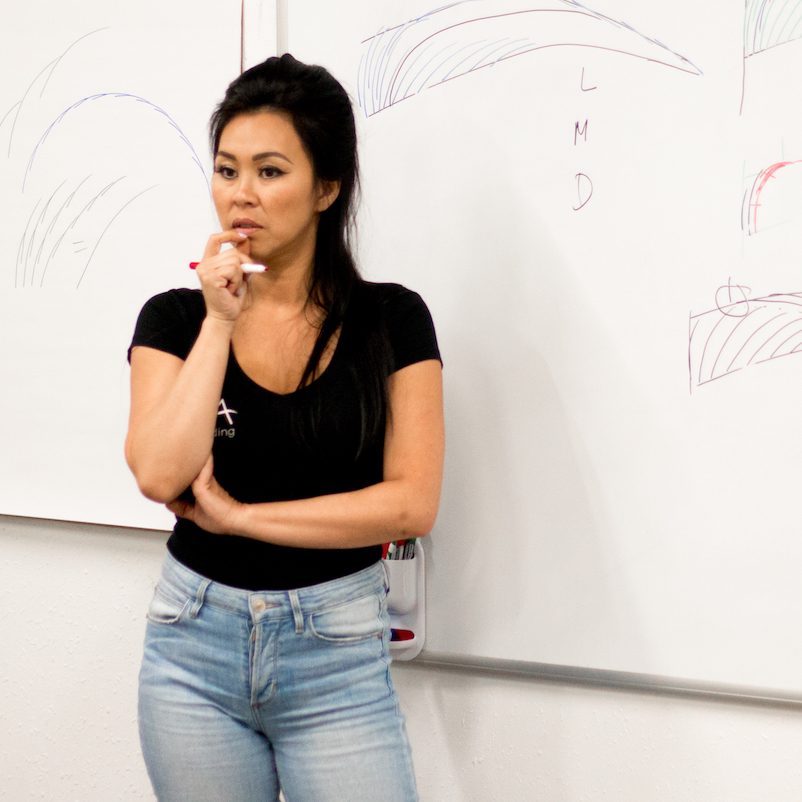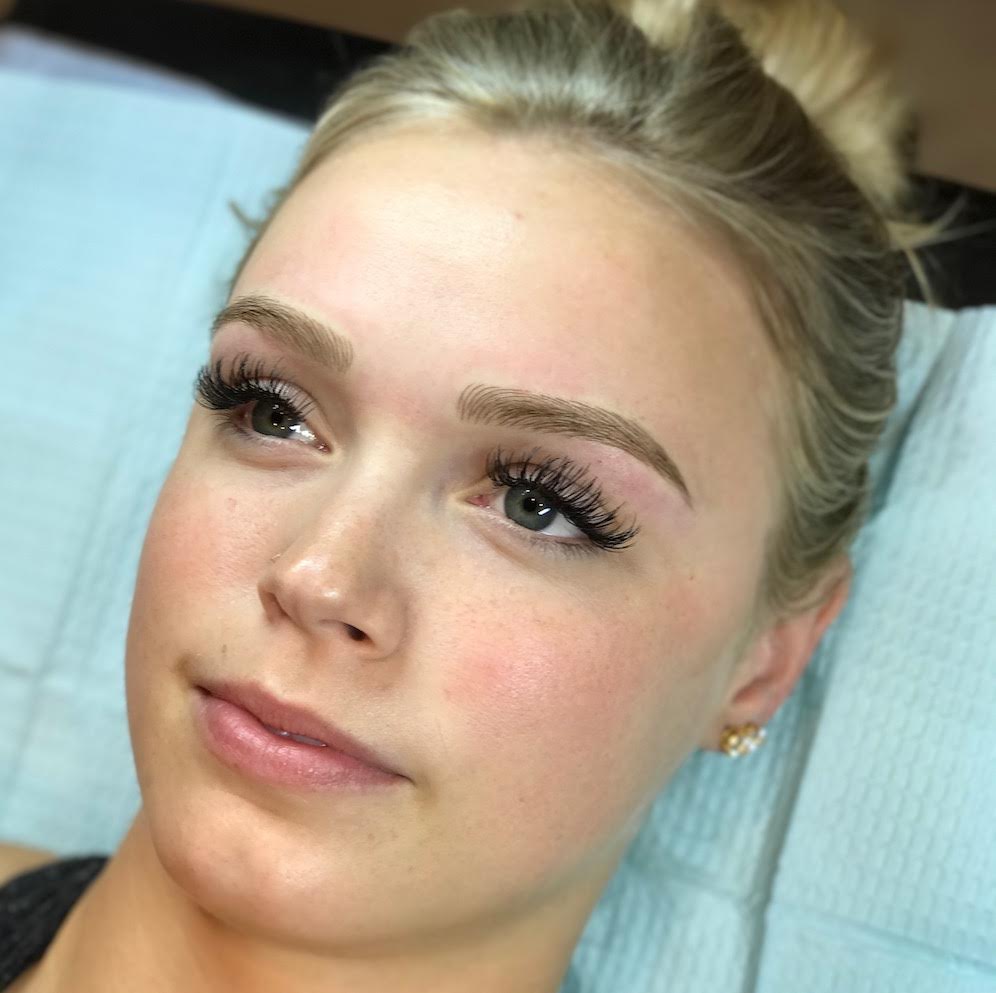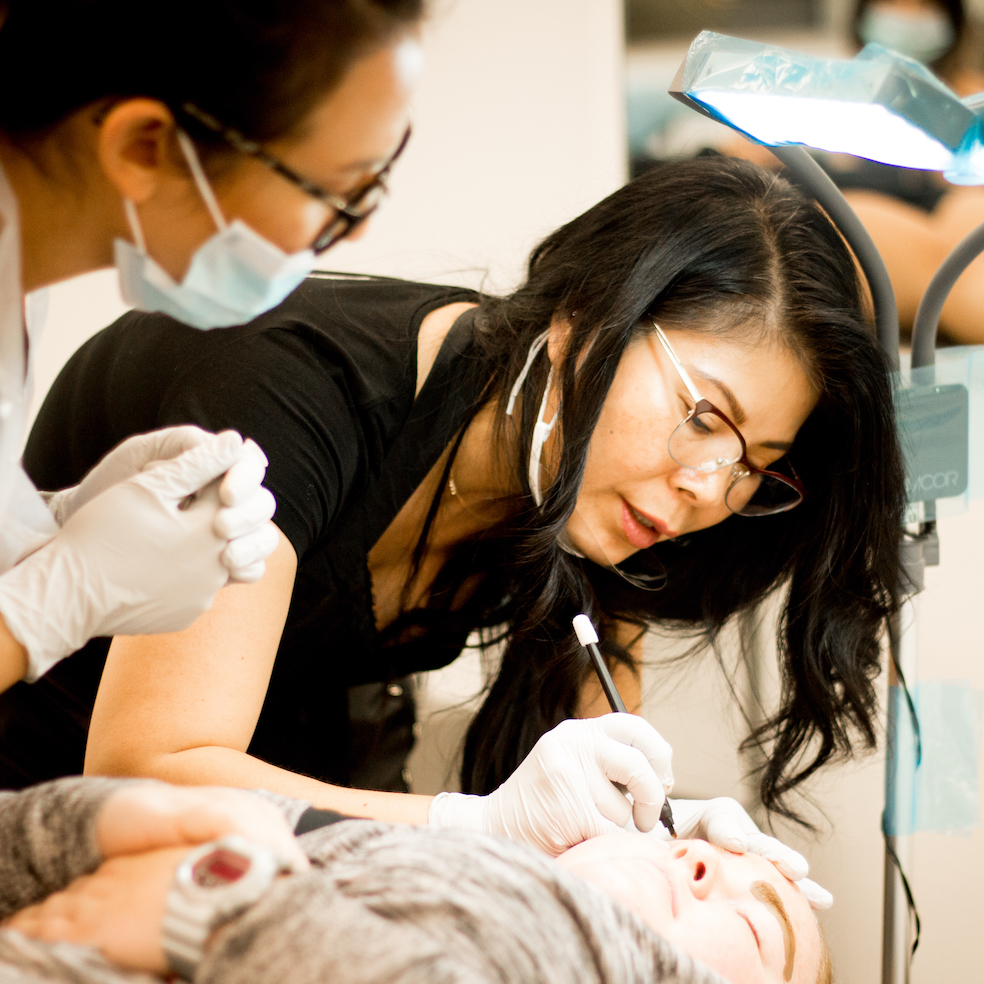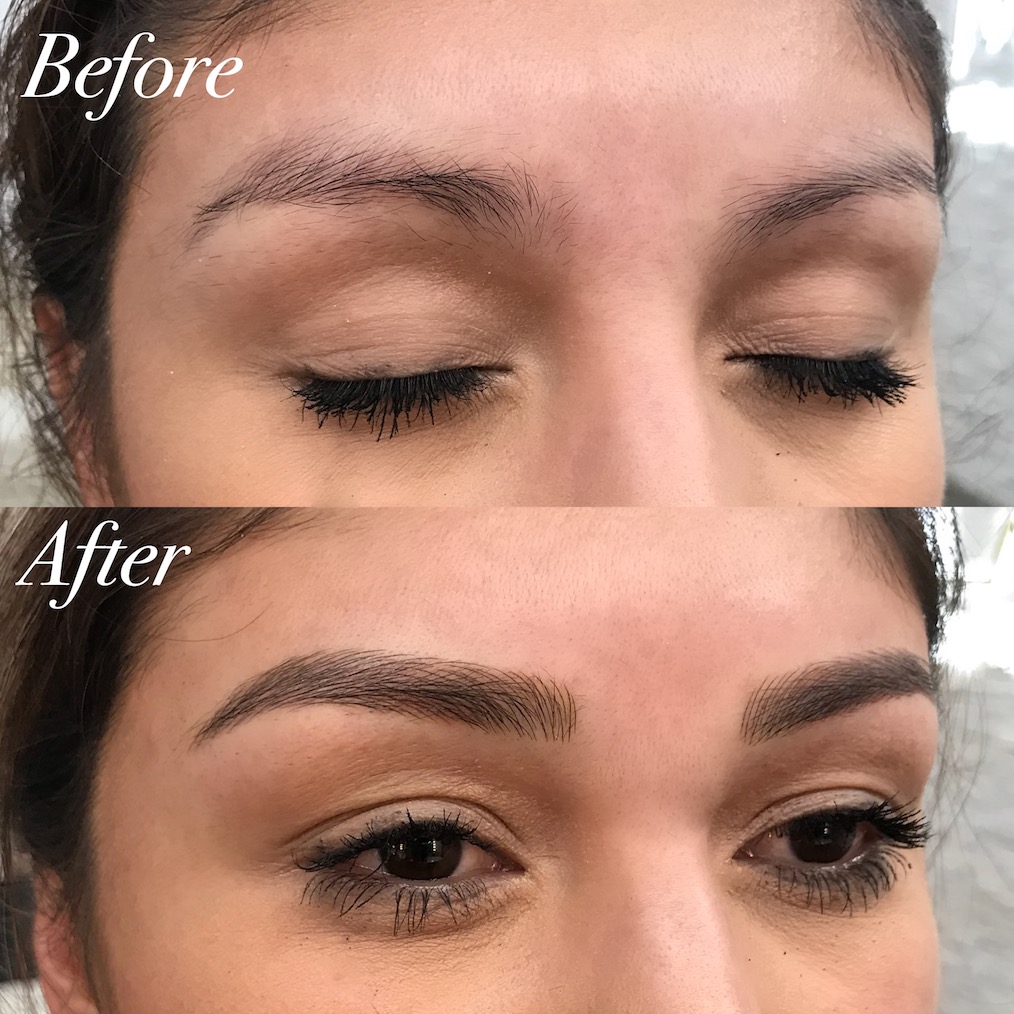 Have a question? TALK TO A TRAINING SPECIALIST
LEARN TECHNIQUES THAT WILL PREPARE FOR ALL CLIENTS. TATTOO COVERUPS, PMU CORRECTIONS, AND ALL SKIN TYPES ARE STRONG CANDIDATES FOR POWDER BROWS AND OMBRE BROWS.
1-DAY INTENSIVE

Get hands-on in our beautiful L.A. studio. Practice with 1-on-1 Supervision from Lindsey Ta and her team.


MASTER THE PMU DEVICE

This class is perfect for students of microblading and microblading professionals who are ready to learn the PMU device and grow as an artist.

HANDS-ON DEMO WITH LINDSEY TA

Lindsey demonstrates a full microblading procedure on a real client! Watch her work start-to-finish as you follow along on a doll's head and learn the new technique.


NEEDLE THEORY

Understand what kind of needles to use with which various skin types to achieve outstanding results for every client.
LEARN 2 NUMBING TECHNIQUES

Understand two useful techniques for dealing with all types of clients.

LEARN 3 MAPPING TECHNIQUES

We teach you three techniques for Powder Brows, brow tint, natural ombre, and bold ombre, so you'll be ready for whoever walks through your door.


ACHIEVE CONSISTENT RESULTS

Learn the factors that influence retention. Even if you already know how to use a PMU Device, you'll walk away with new techniques for perfect brows.


CERTIFICATE OF COMPLETION

We certify you for completion of COMBO BROWS training course and will verify you for 8 hours of work.
Have a question? TALK TO A TRAINING SPECIALIST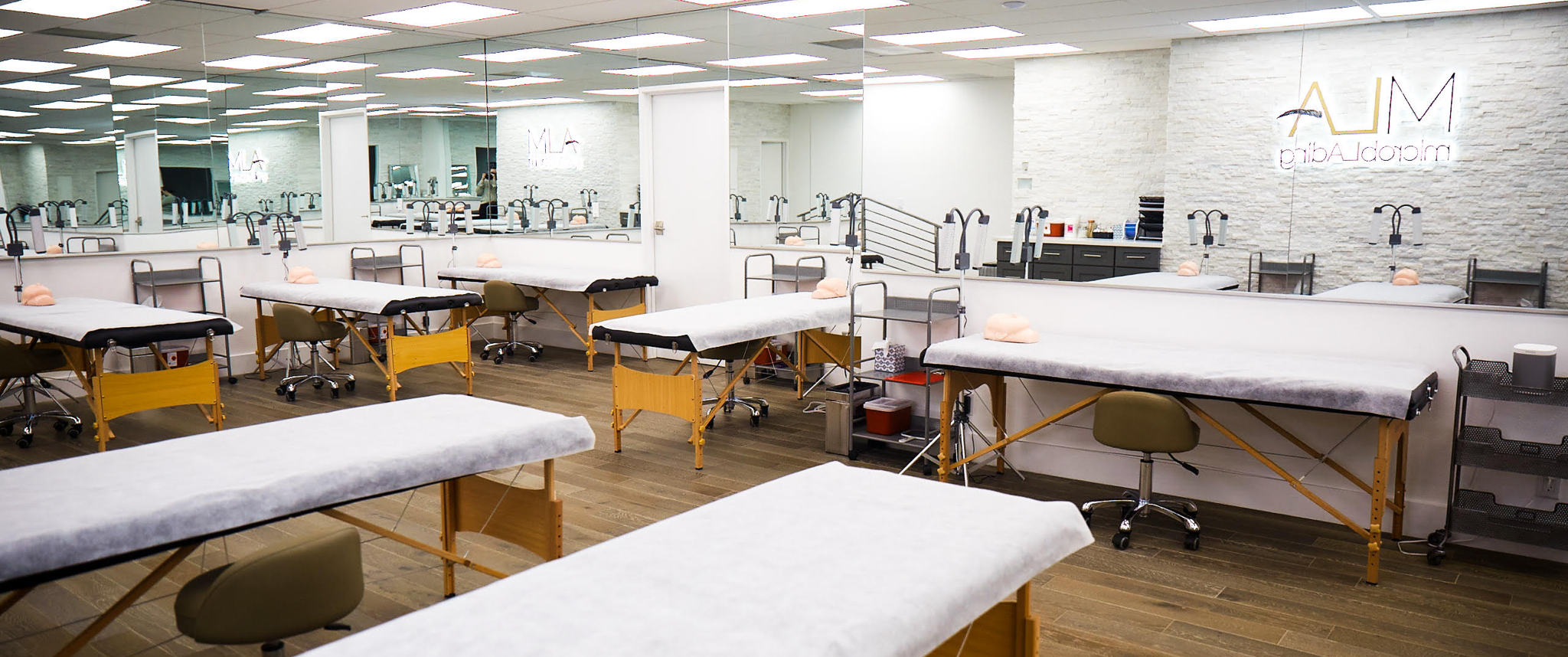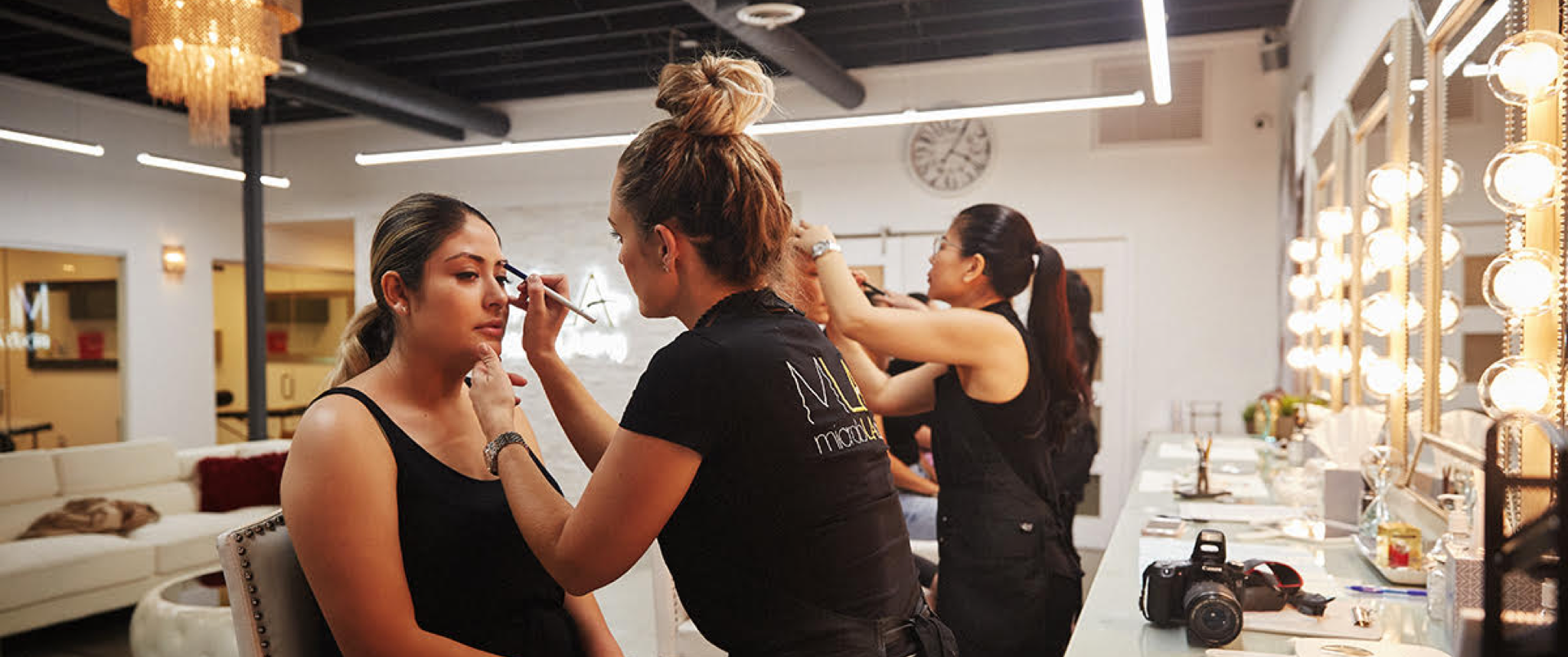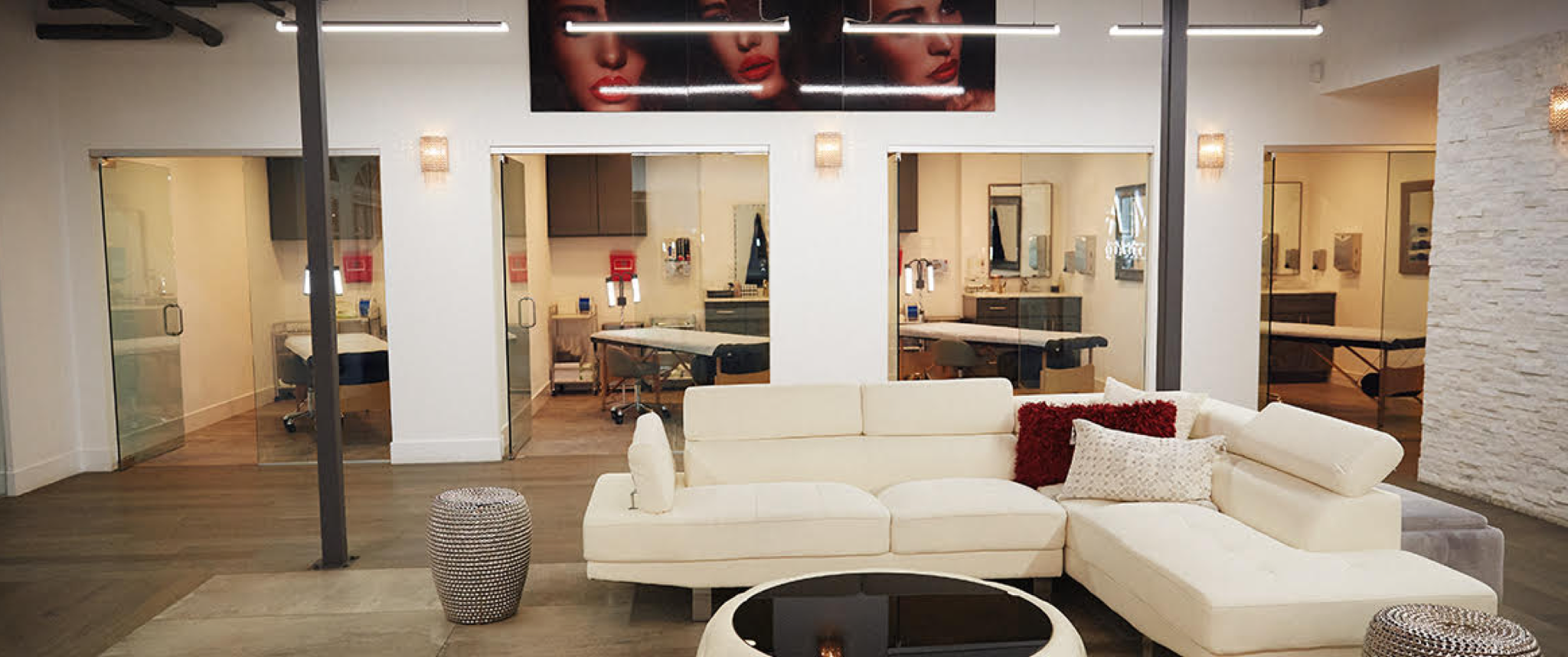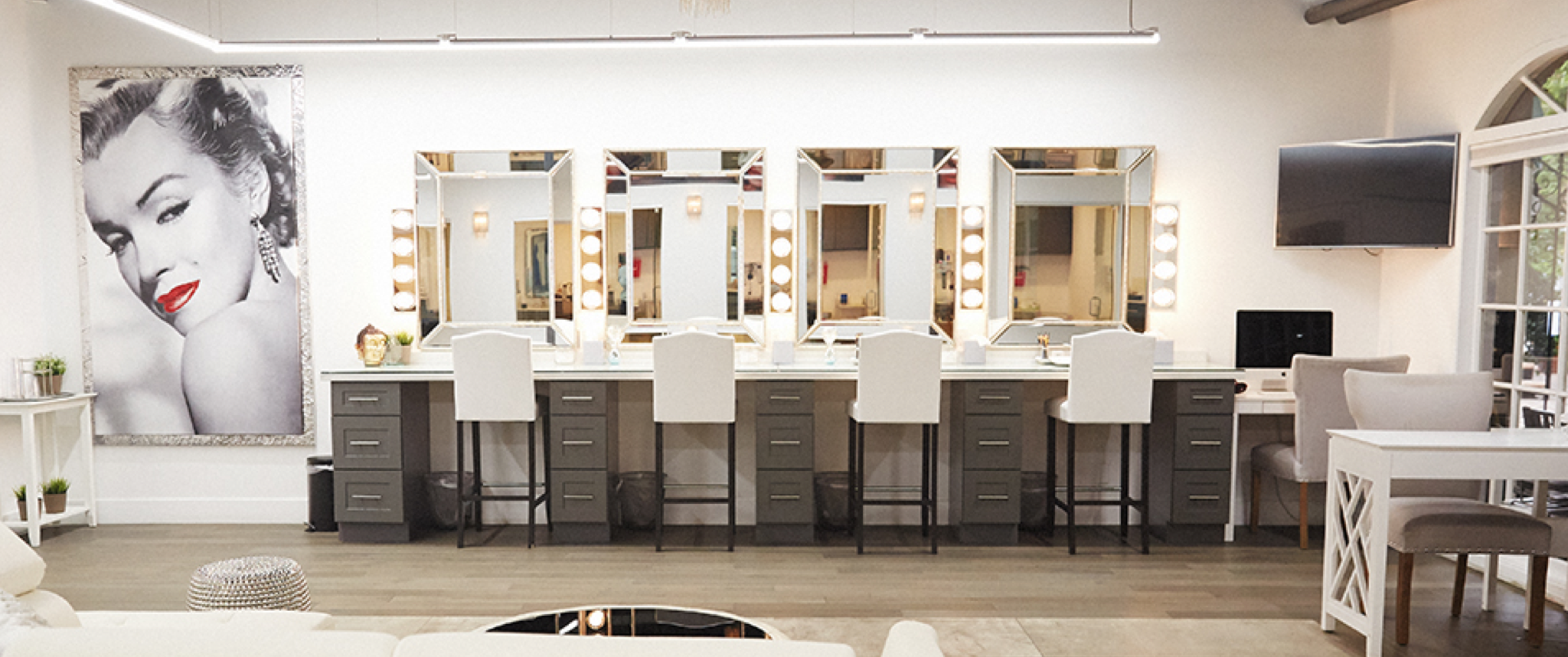 FULLY LICENSED STUDIO, SMALL CLASS SIZES
Classes are taught in our beautiful, licensed studio in the LA area. You'll work side - by - side with working artists, with a class of no more than 12 future microblading artists.
NEED FINANCING?
Learn now, pay as you go. Microblading LA offers financing through PayPal Credit. Simply select Paypal Credit during checkout to get started. Subject to credit approval. LEARN MORE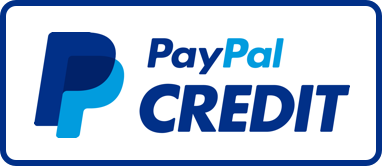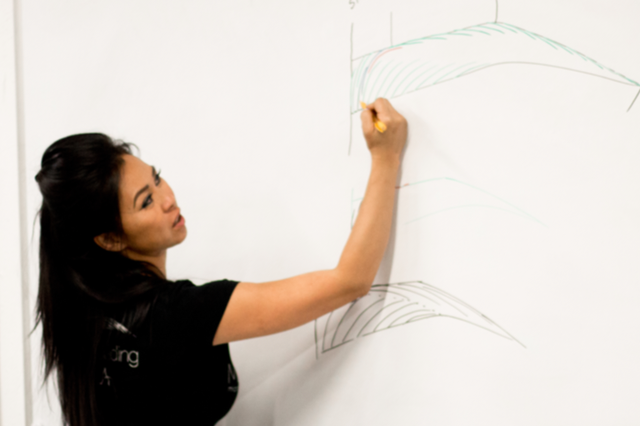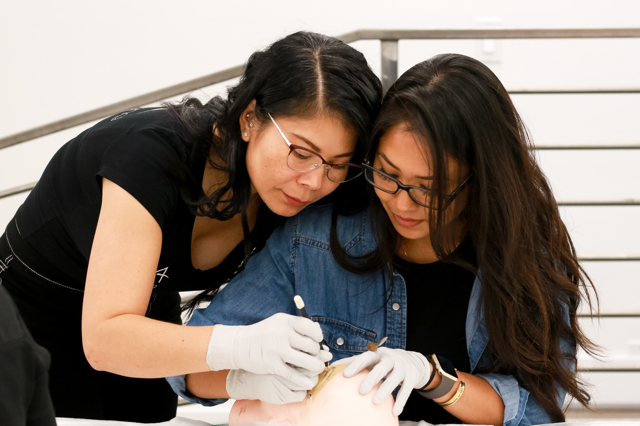 WHAT YOU'LL GET
The 4 Rules of Perfect Eyebrow Shape
Introduction to the PMU Device
3 Mapping Techniques for Powder Brows
Needle Theory and Configurations
PMU Corrections
2 Effective Numbing Techniques
Factors That Influence Retention
Have a question? TALK TO A TRAINING SPECIALIST
INCLUDED IN YOUR STARTER KIT
PMU Supplies for your first clients. The kit includes:
1 Powder Pencil
MLA PMU Device
10 PMU Devices Needles
4 Fake Skins
Real Work by MLA Students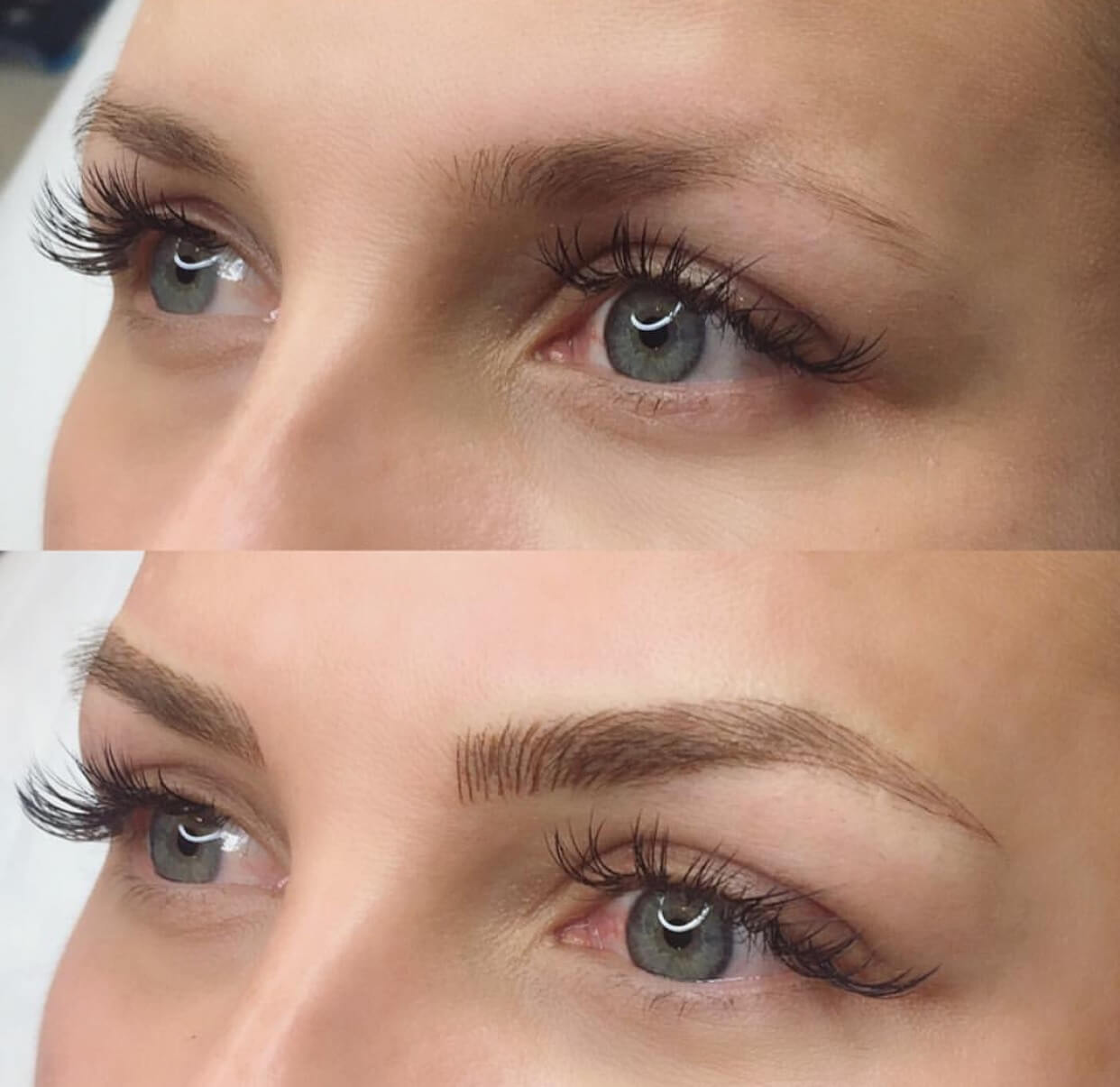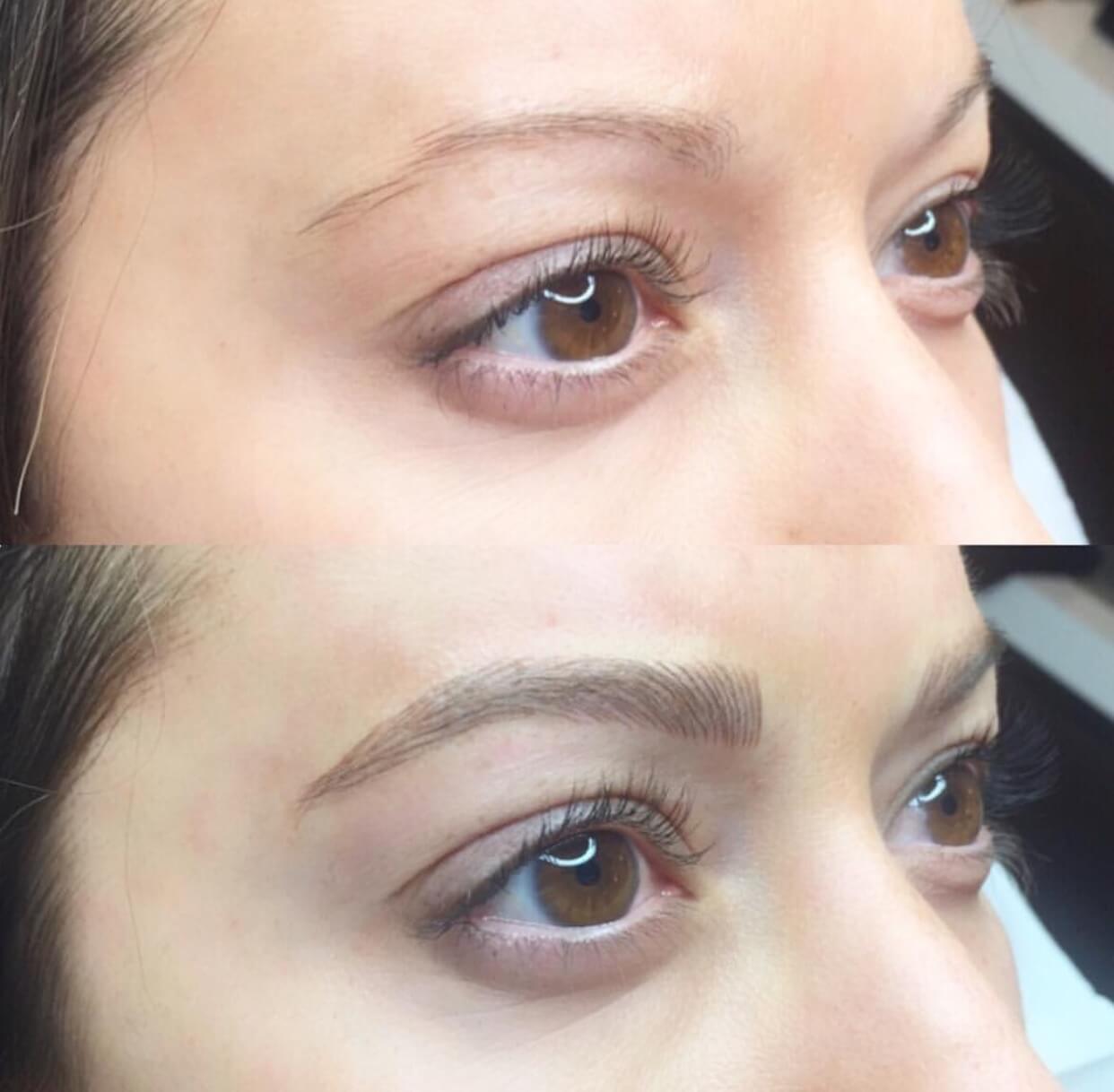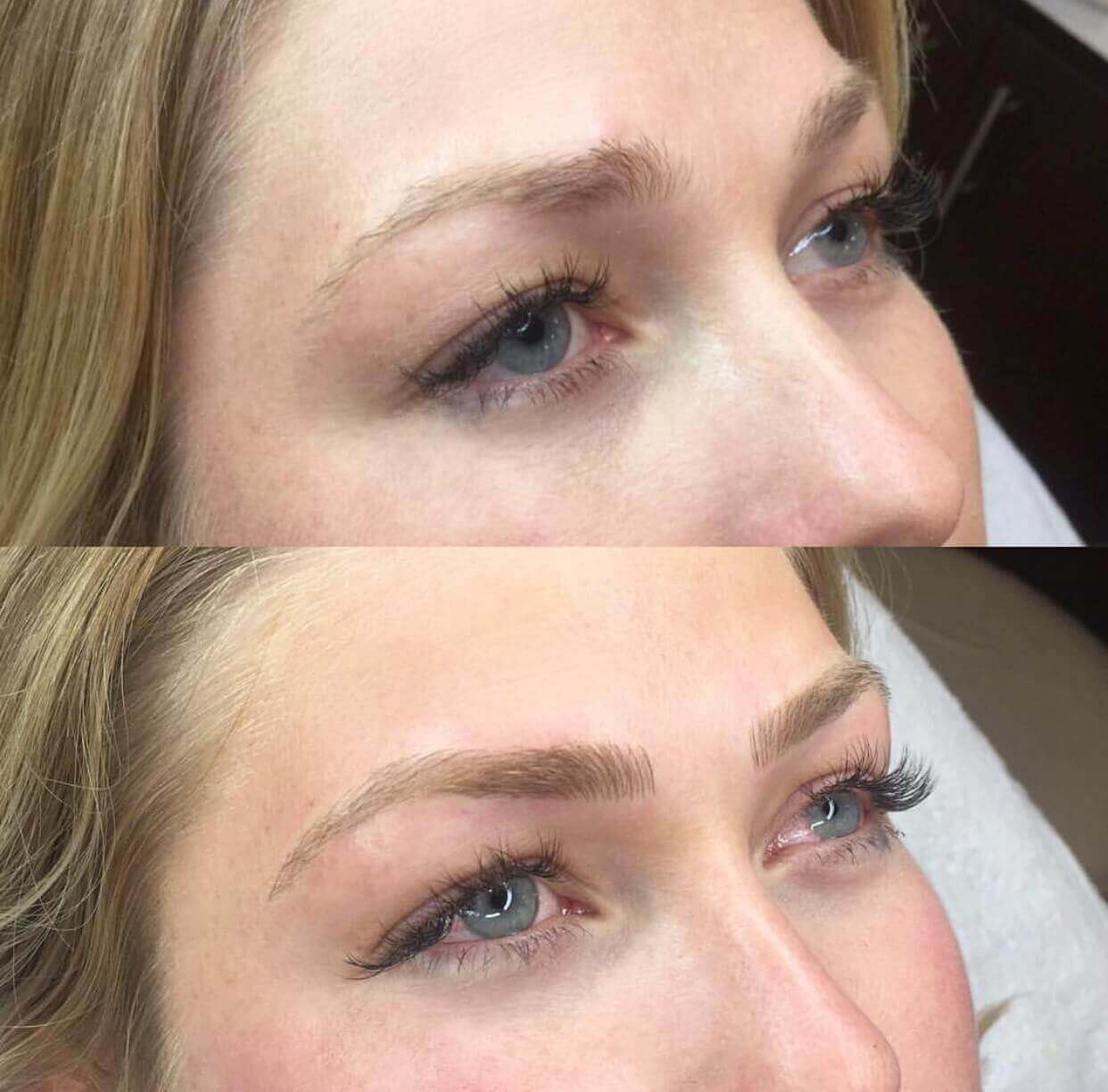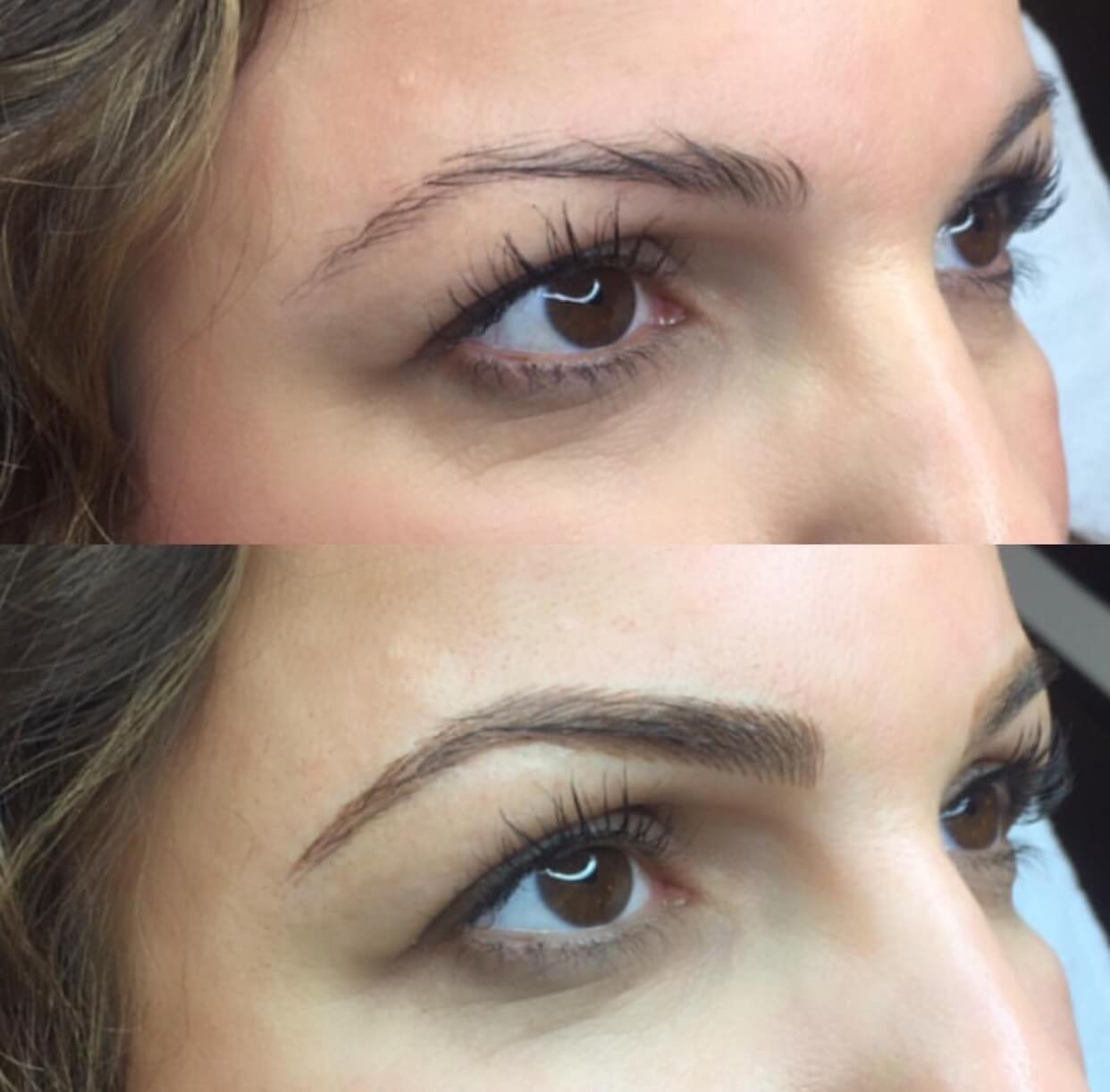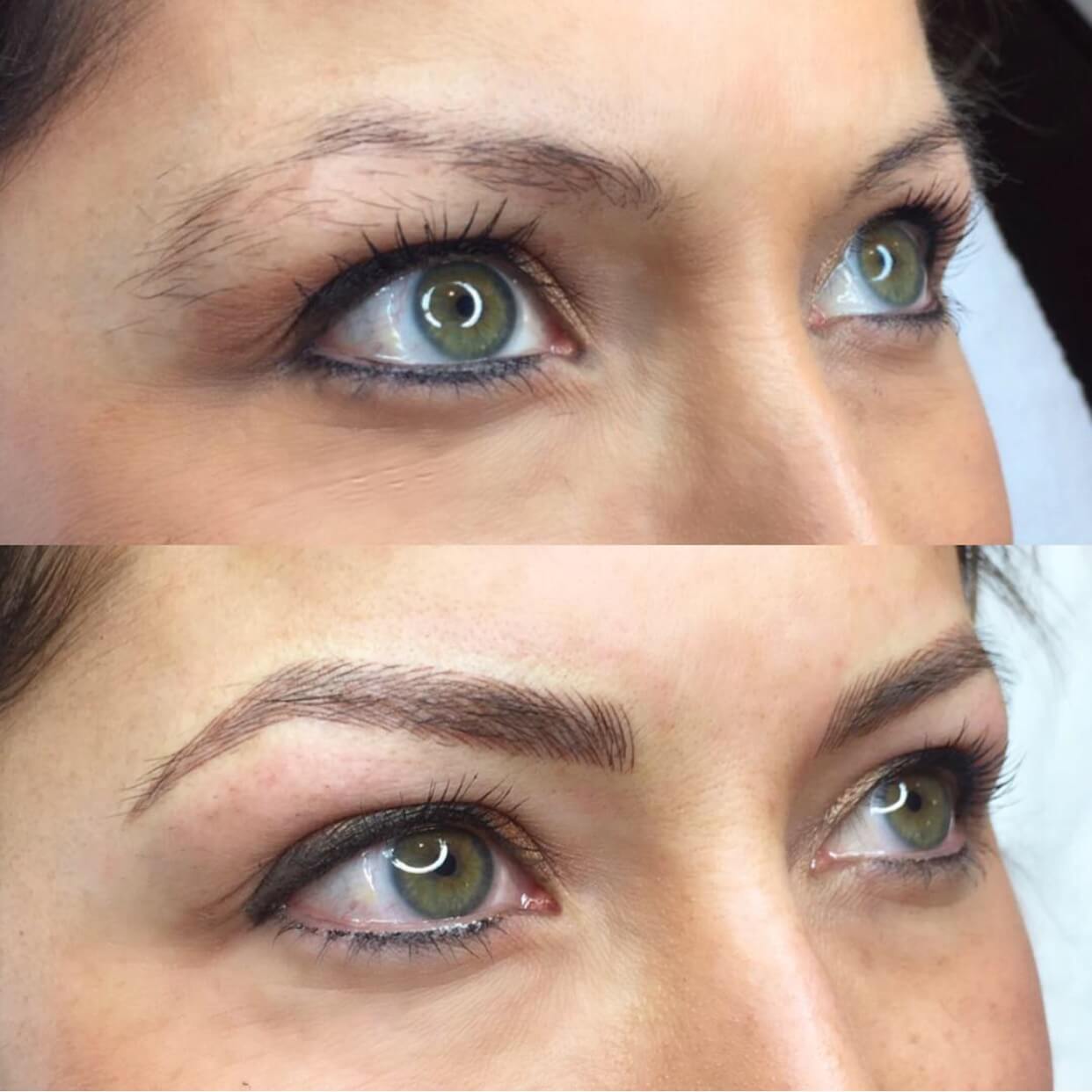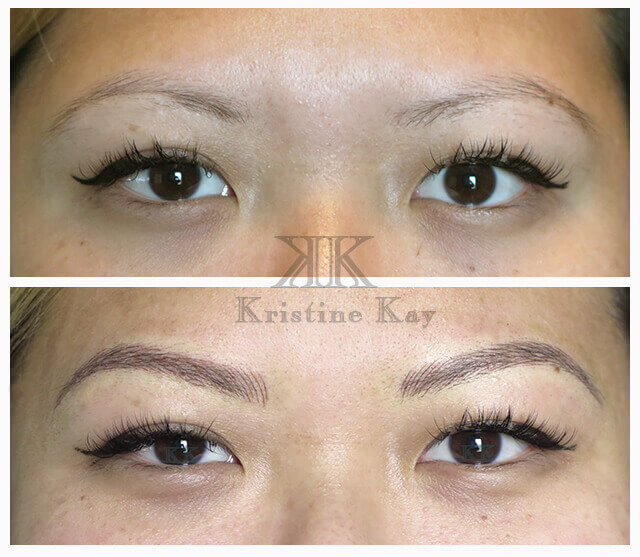 Register Online
Live Model Day is a one-day course lasts 4 to 6 hours starting at 10AM, at our location in the Los Angeles Area. It costs $1,600. A $500 non-refundable deposit will be required hold your seat. Full payment is required 2 weeks prior to your start date.
Please note: if you're unable to attend your class after you've made your deposit, you may transfer your deposit toward a future class date any time up to four weeks prior to your start date.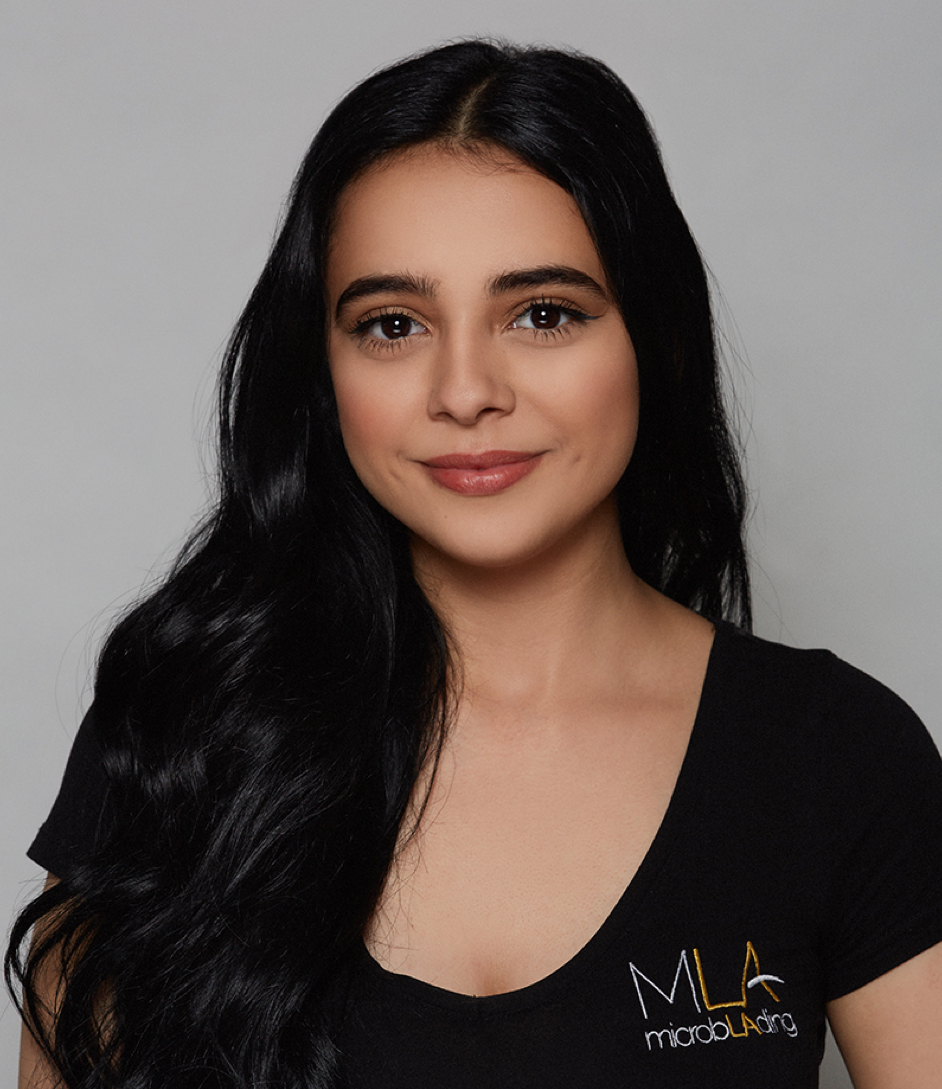 TAKE THE FIRST STEPS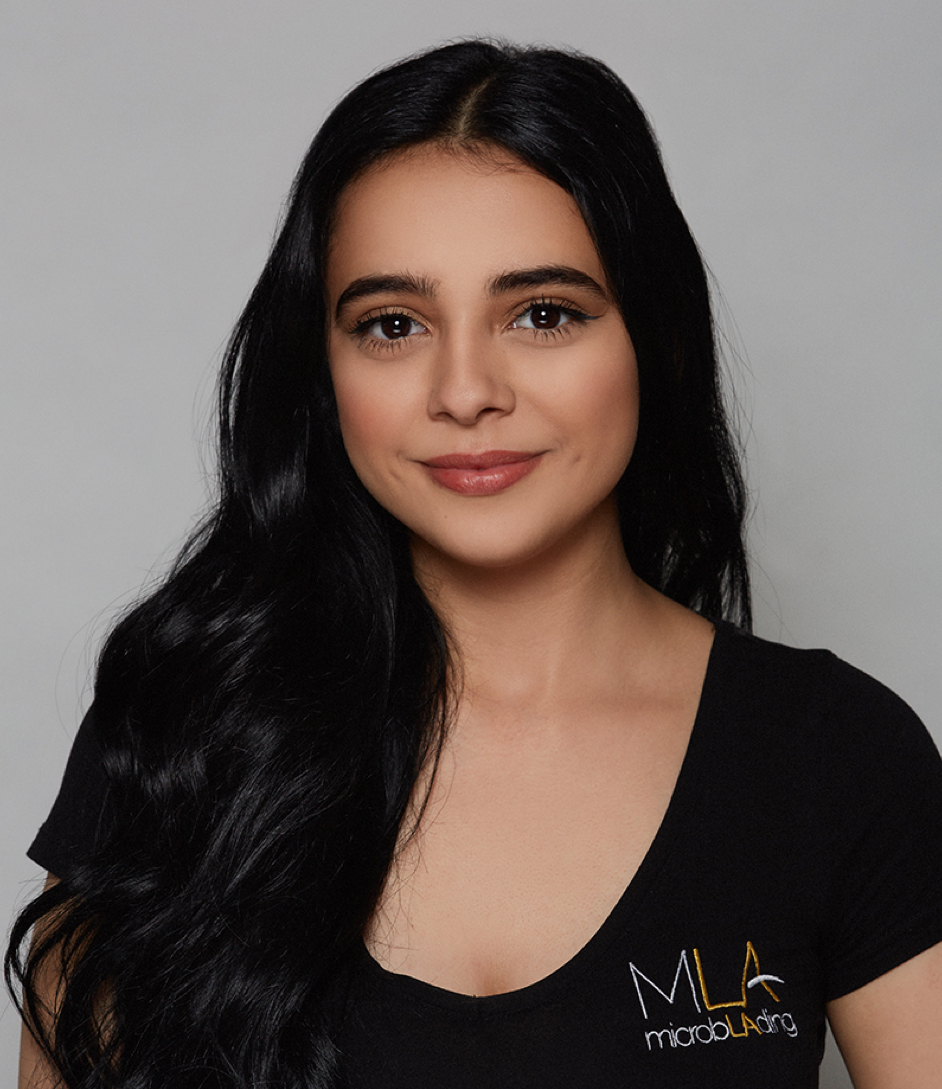 Schedule a call or email our Training Specialists today. They are ready to answer any questions you have and guide you to the perfect program for your needs.