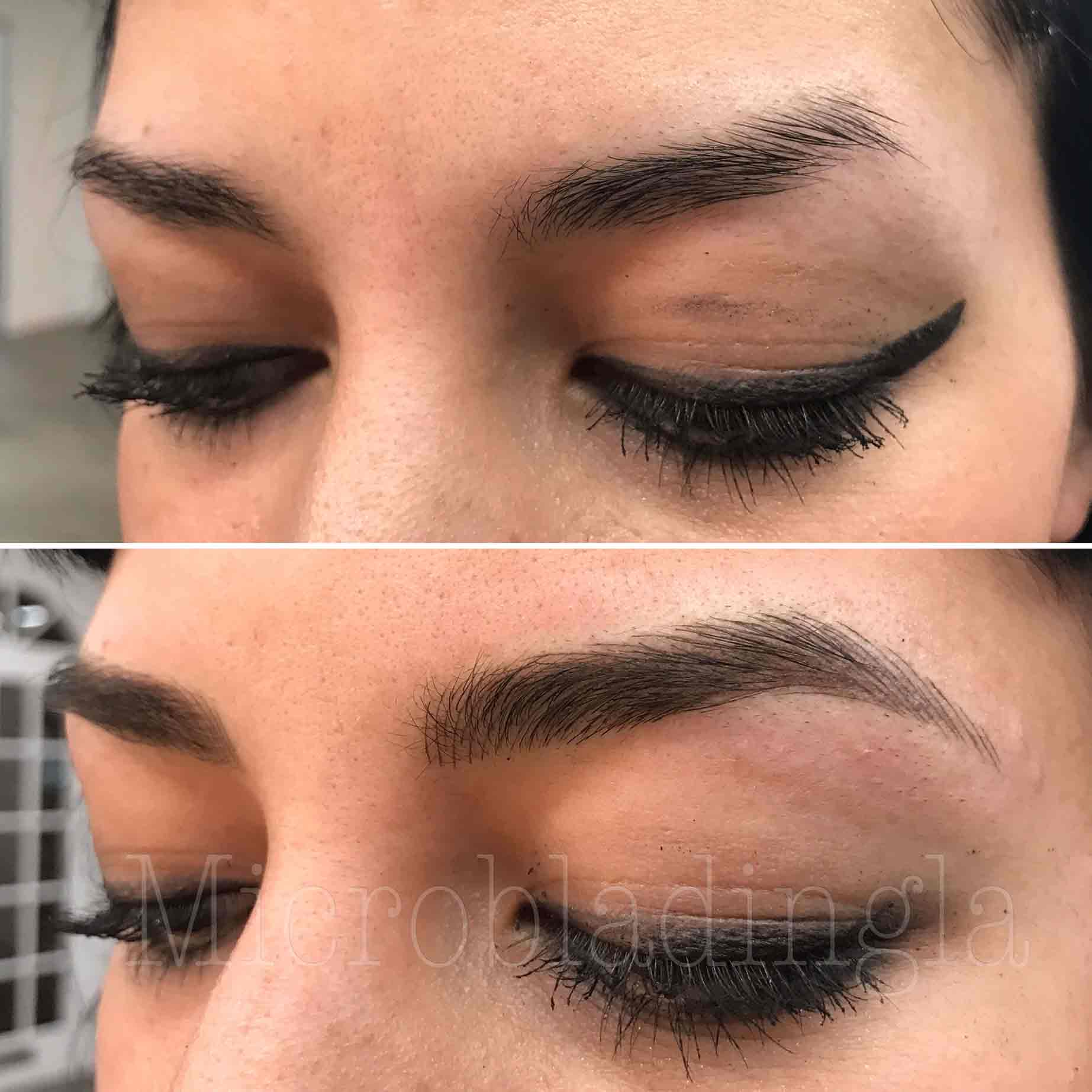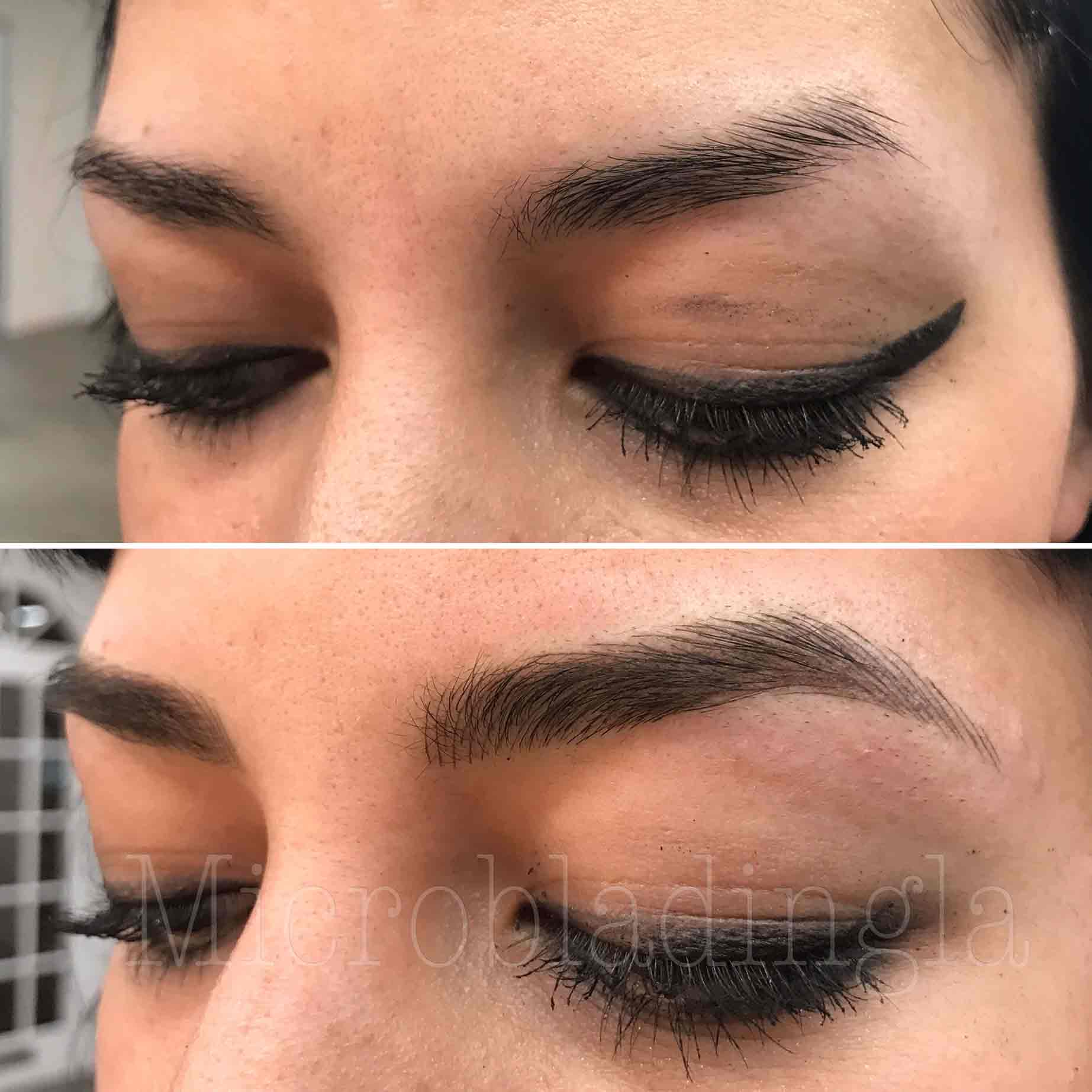 Oily skin requires special skin care and special considerations when microblading. If you know you have oily skin, read this first!
An experienced artist will notice oily skin right away. Microblading LA artist Emily Hardinger says, "I'm an aesthetician first, so usually I notice. Especially if you can see shine through the makeup, you know they have oily skin." If your makeup game is strong or if you have a little less shine than usual, the artist may not notice; so be sure to mention it anyway! It will affect the work.
First, understand that microblading is cosmetic tattooing, so the artist is placing pigment underneath the skin. Emily always tells a client upfront how this affects them: "It could fade a little quicker and they'll need more touch ups. The strokes might also expand a little more than someone who doesn't have oily skin." It's ultimately the artist's discretion whether or not you're a good candidate for microblading.
So what's a girl with oily skin to do? Enter: SHADING.
Shading vs. Microblading, Powder brows, & Ombre Eyebrows
Shading is a relatively new technique that's perfect for clients with oily skin.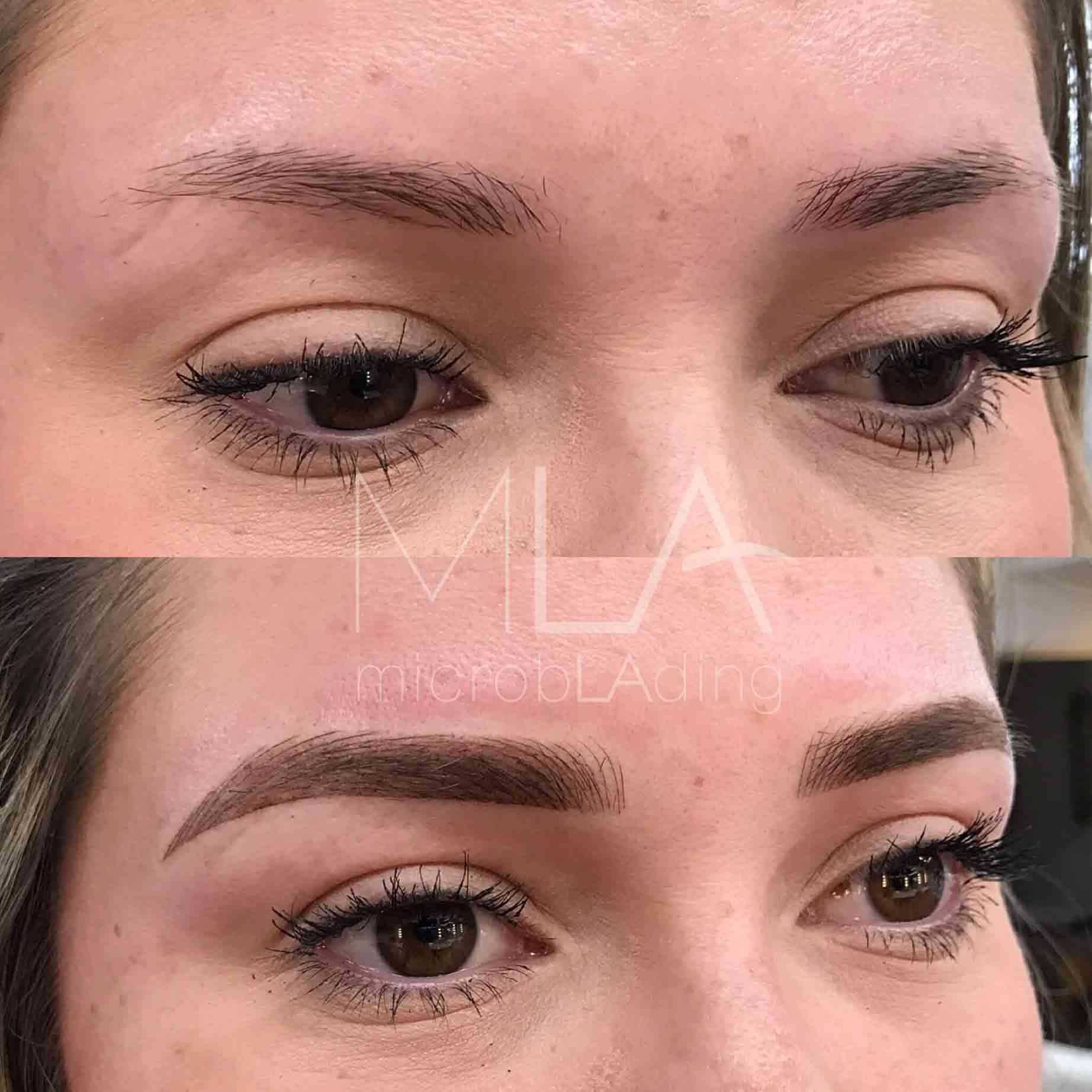 Yes! Just because your skin is not receptive to hairstrokes, doesn't mean you can't wake up with perfect eyebrows every morning. 
Like microblading, it can be performed with a hand tool (not a machine), though it can also be gently completed with a machine. But unlike microblading, the artist recreates a powder or ombre look instead of individual hairstrokes.
If you are deadset on hairstrokes, you can even talk to your artist about a microblading/shading combo (yes we teach a class about the microblading and shading combo technique!). The artist will draw some hairstrokes, usually around the edges where they're most visible, then add shading to the body of the brow, giving it a full look that retains a beautiful shape everyday—without any fuss in the morning. (If you really love permanent makeup, MLA founder Lindsey Ta goes into detail on a VERY inside look into the microshading process in this in-depth blog)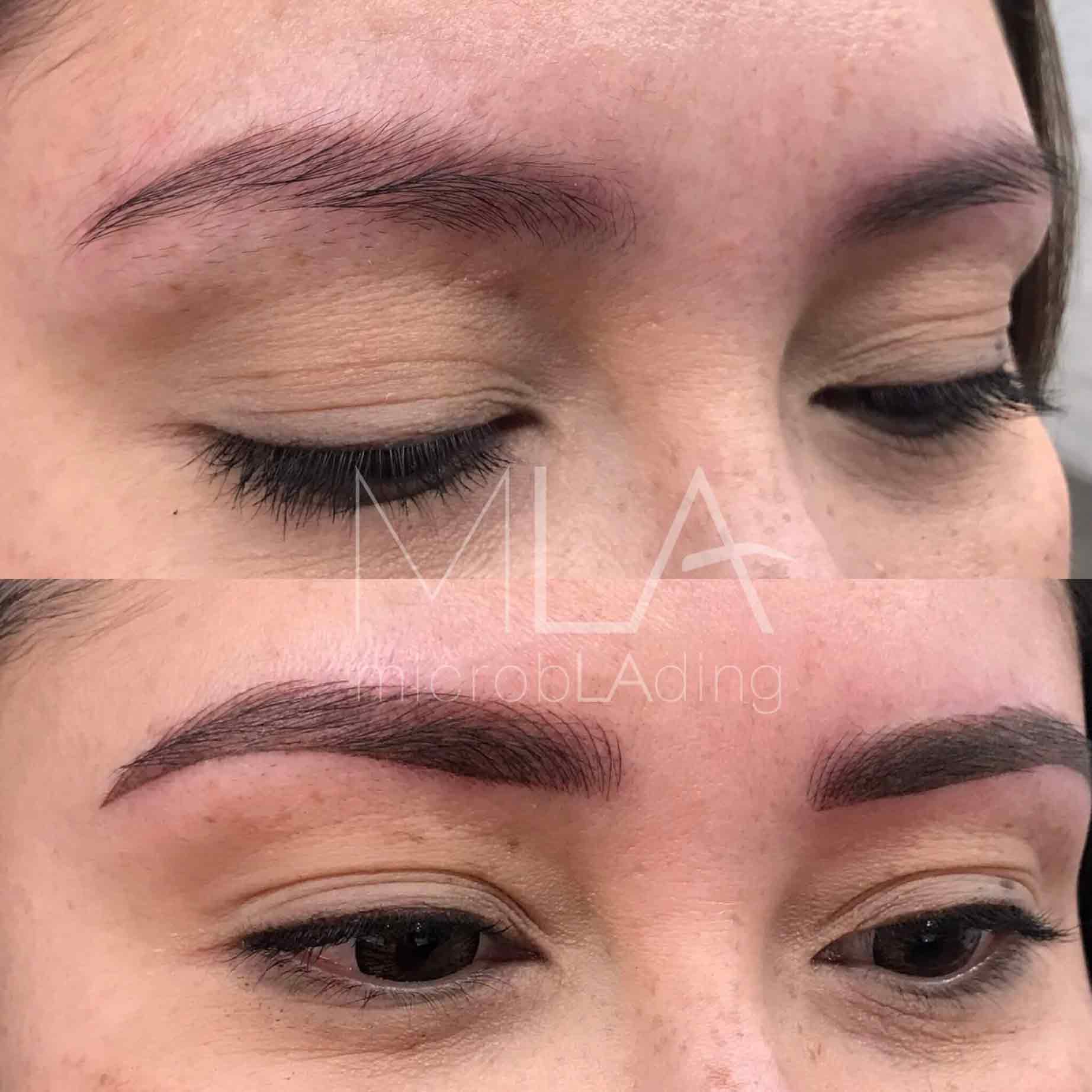 Ultimately, these techniques look amazing no matter your skin type—for many it's personal preference. Many women fill in their brows daily, and a filled-in look is perfect for them, even if they don't have oily skin.
Shading, powder brows, and ombre eyebrows are all viable options if you have an oily complexion—so do your research and talk to your artist! And if the artist isn't trained in these techniques, search for someone in your area who is! You're worth the effort.
-MLA
PS - If you're interested in learning our combination microblading plus shading technique, check out our combination class. This technique is perfect for oily skin clients and will give you more skills to prepare for clients of any skin type. Learn more here. 
We also have a class that focuses on just microblading. You can learn about our microblading class here.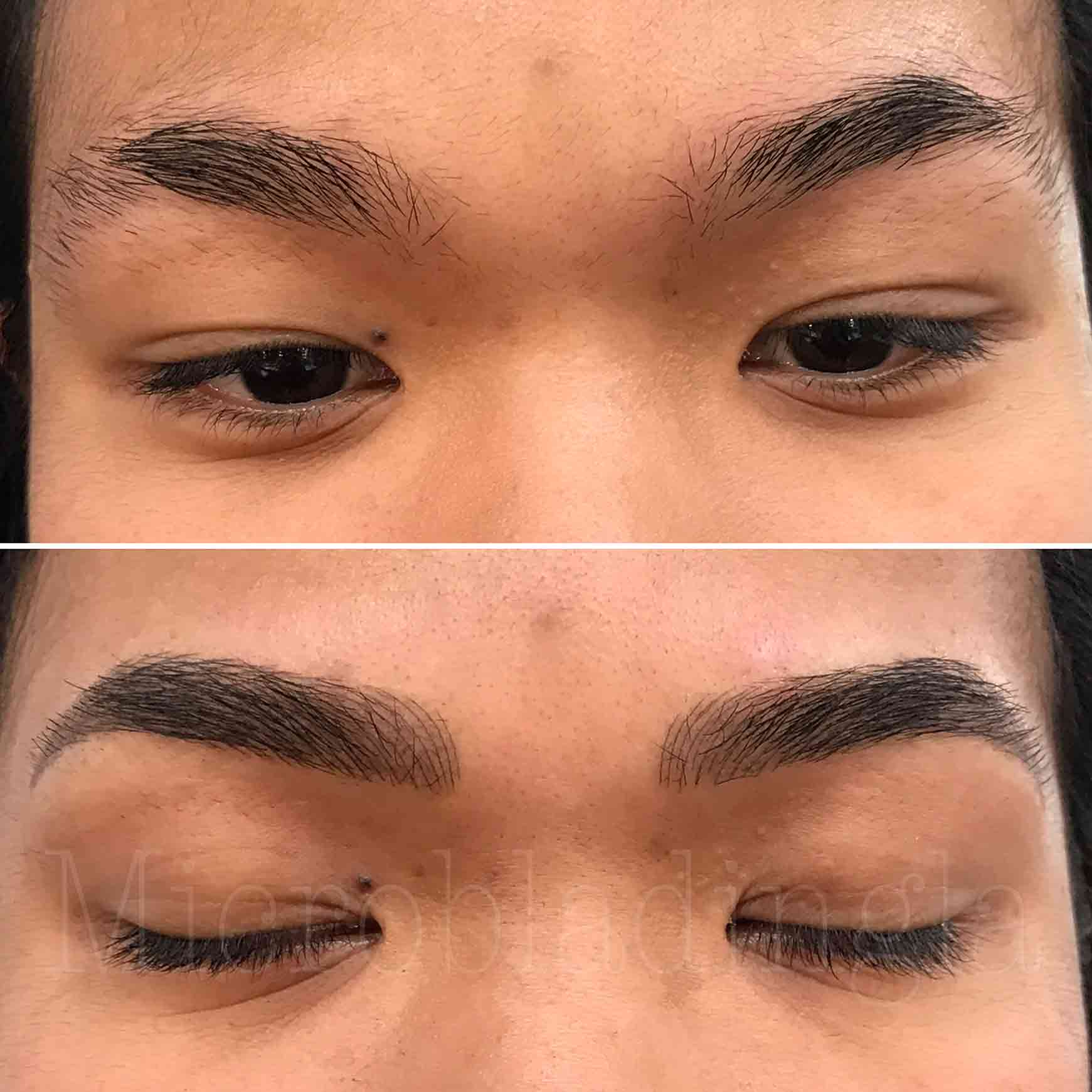 Our eyebrow microblading + microshading reaction video with Before and After pictures (watch til the end for before and after!):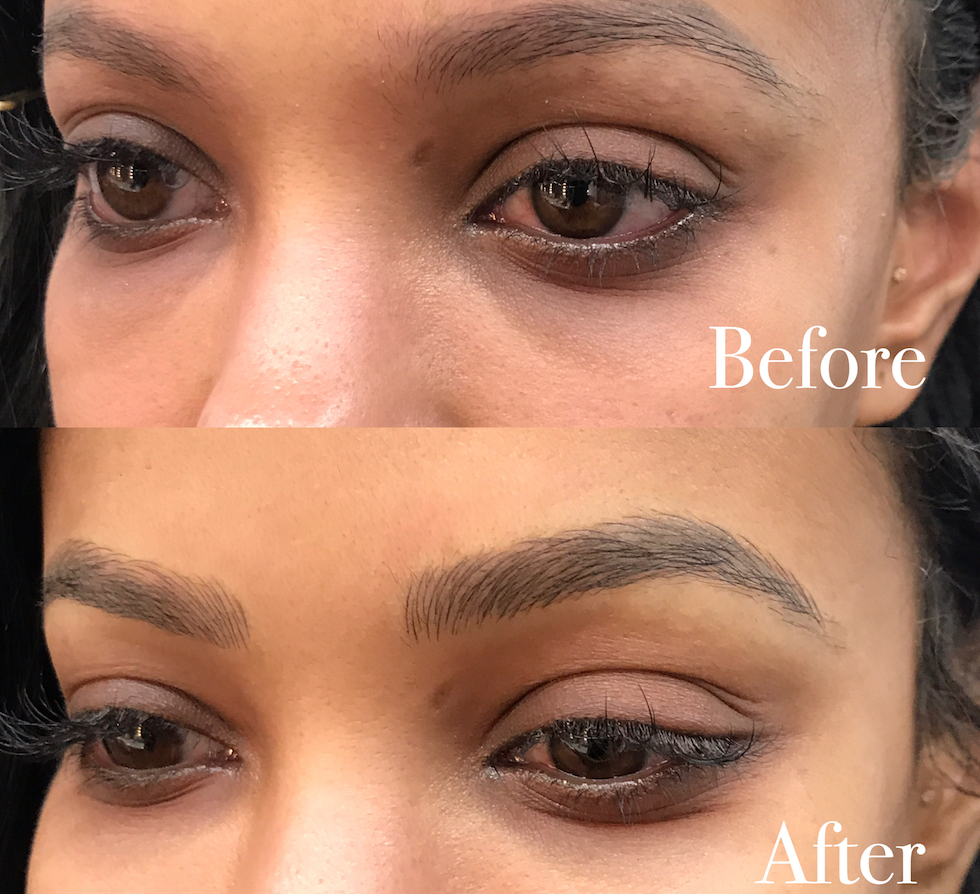 If you already have permanent makeup, and you want microblading over the old tattooed eyebrows, this is the blog to read. Whether you want a correction or a cover up, here is everything those existing PMU need to know. Photo gallery included.