Brows Master Course
Create life-changing moments through eyebrow transformations
5 MLA Certificates
Beginner To Master
3 MLA Signature Techniques
Skin Anatomy
Know your canvas inside and out
Practical Colour Theory
Challenging concept made simple
Become Compliant
Ready for class, compliant for business
Day 1-3 (Online Only) — This course starts with learning the Fundamentals of permanent makeup. Lindsey Ta walks you through the fundamentals of PMU with lessons about skin anatomy, color theory, manual versus machine tools. These are the essential building blocks of a long career in permanent makeup. This is a self-paced, online course so you can arrive in class ready to get hands-on with PMU techniques.
Perfect Shape
MLA Signature shape
Simple Rules
Easy to learn
Natural Results
Symmetrical. Subtle. Attractive
Day 4 (in-person class 9am-5pm) — Perfect eyebrows begin with shape. In your first day, at our Woodland Hills Acadmey, our Master instructor Bella Munguia, breaks down our signature shape and shows you step-by-step. That's not all—client's faces are inherently asymmetrical. You'll learn Lindsey's strategies creating symmetry on any face shape.
MLA Signature Pattern
Learn our ultra natural microblading technique
Step By Step Guide
4 easy steps to perfect hairstroke
World Class Results
Create exceptional brows founded on real-world success
Day 5 (in-person class 9am-1pm) — With the complete understaning of PMU Fundamentals and hands-on brow shaping experience, you are now ready to learn our famous life-changing microblading technique, hairstroke by hairstroke. Lindsey provides you with precise rules for how to draw a single perfect hairstroke. Then you'll receive a map so you know exactly where to place every single hairstroke for consistent, incredible results.
3 MLA Mappings
From Natural to Bold
Universal Solutions
Suitable for all skin types
Perfect Powder Effect
Mimic effortless powder makeup
Day 5 (in-person class 2pm-5pm) — To become a master in any discipline, you must have a complete toolkit at your disposal. This part of the course puts you on direct path to mastery - by teaching you how to work with a PMU device to create stunning eyebrows with a powder or ombre effect. A machine technique that is suitable for all skin types and can even cover up old permanent makeup. Adding this versatile technique to your repertoire will allow you to take care of a wider range of clients.
2 MLA Mappings
Two popular mapping that cover all clients
Introduction to Machine
Use machine shading like a master
Perfect Combination
Seamlessly blend strokes with powered effect
Day 6 (in-person class 9am-5pm) — Not all clients are a good fit for microblading and some clients want a different look all together. This part of the course takes you beyond microblading by teaching you a complimentary technique that will not only expend your clientele but your creativity. Lindsey shows you her signature technique, a combination of machine-shading and manual microblading that is suitable for almost every type of skin. Learn how to adjust the technique for a subtle, more natural effect or a dramatic take over the room look your clients will love!
Intimite After Class support
Continue learning with classmates on an online private group
Private Online Community
Instantly become an MLA alumni in our community
Liftime Expert Advise
Lifetime support and advice from our growing community.
LIFETIME SUPPORT
As an MLA Alumni you will have access to lifetime support and continue growing your knowledge through our community of professionals. You will get updates and access to all of our trade secrets files, clients forms, educational videos, new industry innovation, and much more.
STARTER KIT INCLUDED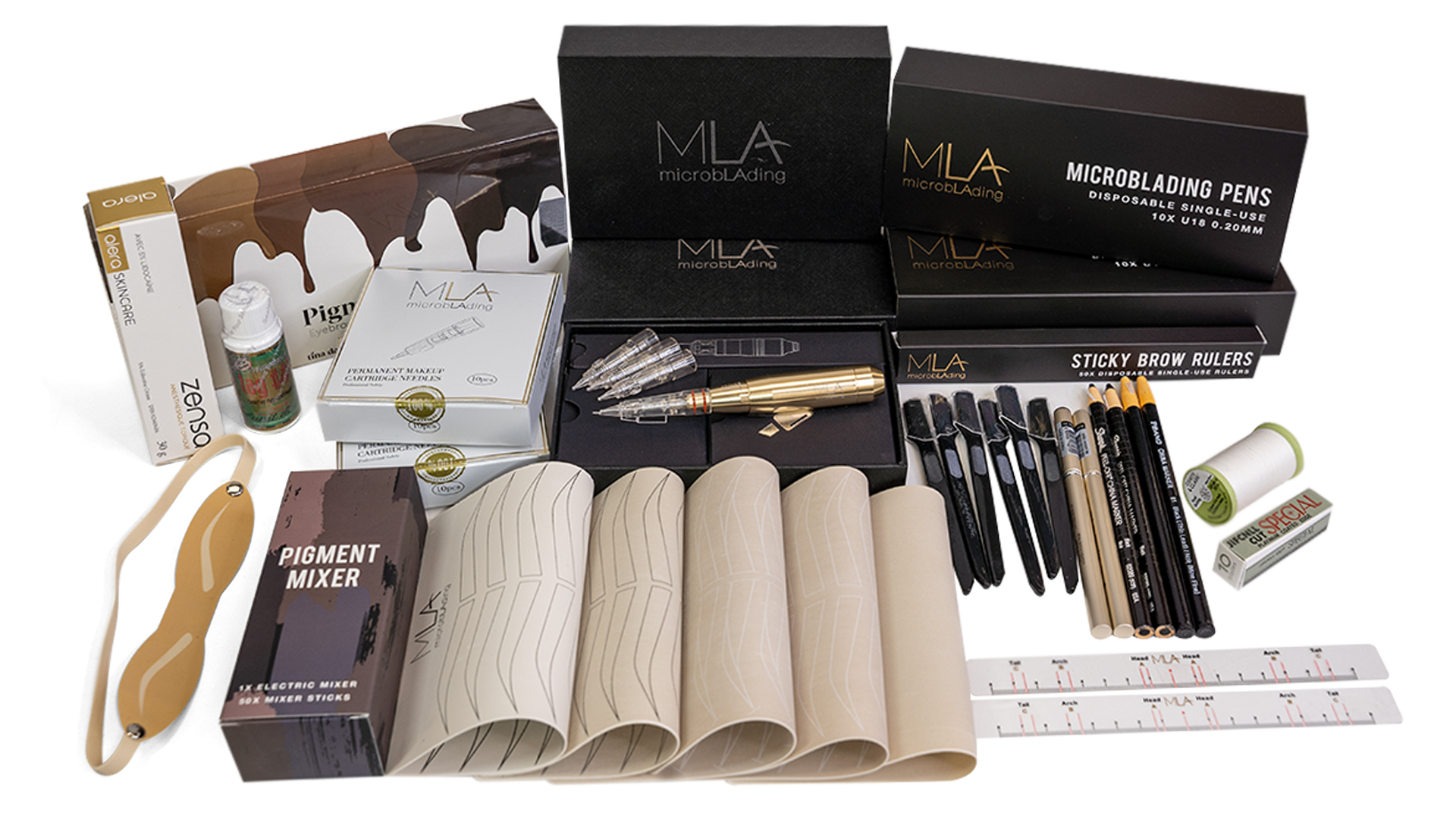 BROW MASTER COURSE
$2,499
This 6 day intensive course includes:
UPCOMING COURSE DATE
Spend 3 days learning the fundamentals online. Then come in to our studio for hands-on training for 3 days (9am-5pm each day). Select an option below to get started: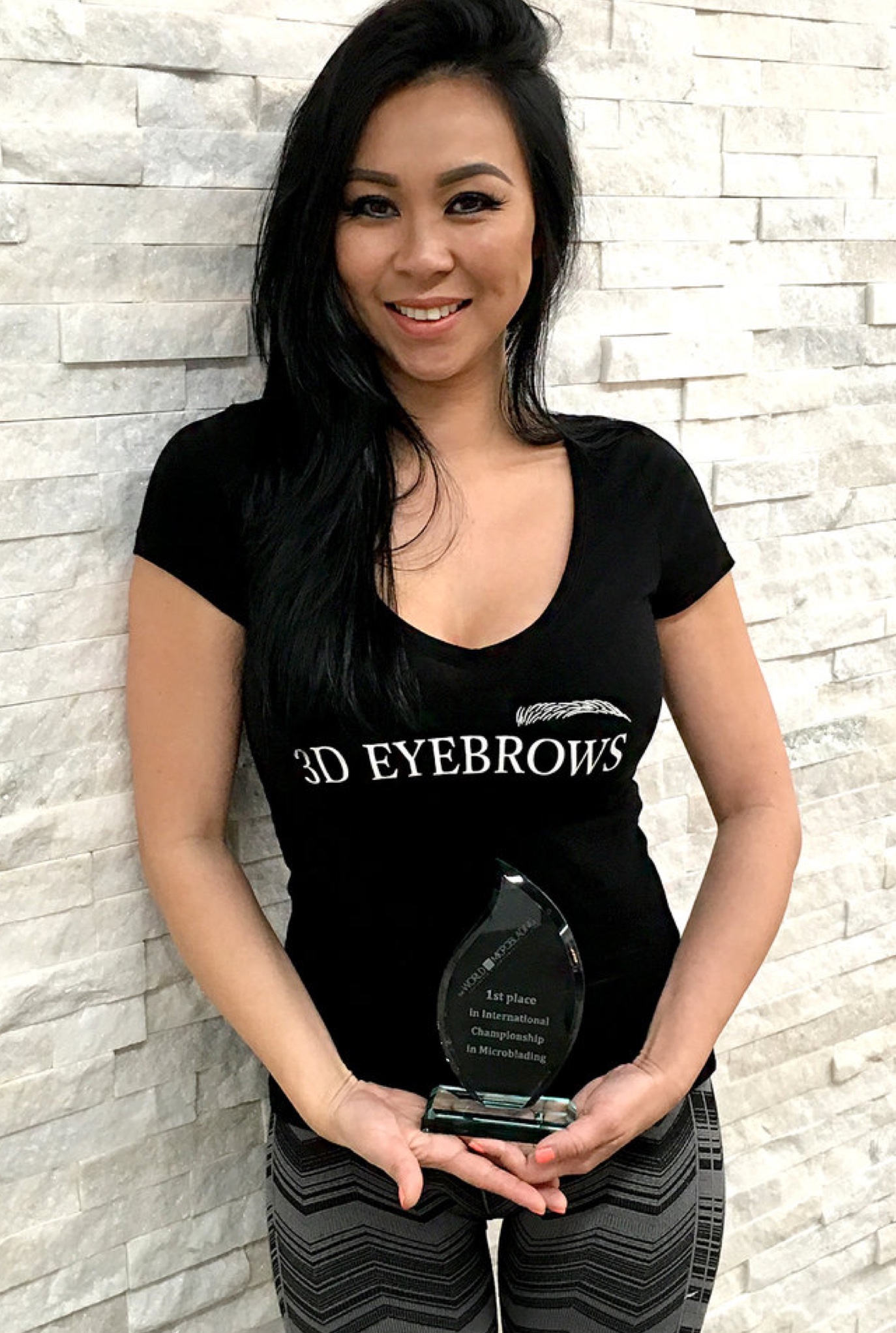 INTRODUCING LINDSEY TA
Learn from the best, be the best.
Lindsey Ta is the founder of Microblading LA and a world champion microblading artist. She has created 1000's eyebrows and taught 1000's of students.
Her work has been featured in: have questions?
Call or text our Training Specialists today. They are ready to answer any questions you have and guide you to the perfect program for your needs.
NEED FINANCING?
Apply Now
If you are approved, you will receive a 6 months interest-free financing. The tuition would be paid in full and you can start making your monthly payment.
ACADEMY FAQ
No, this Brow Master Course is open to all levels. You DO NOT NEED any licenses, permits, or certificates of any kind to take this course.
Seats are limited to 12 students per class.
Courtyard Los Angeles Woodland Hills
21101 Ventura Blvd
Woodland Hills, CA 91364
(818) 999-2200
Best Western Woodland Hills Inn
21830 Ventura Blvd
Woodland Hills, CA 91364
(818) 340-1000
Warner Center Marriott Woodland Hills
21850 Oxnard Street
Woodland Hills, CA 91367
(818) 887-4800
Class start each day at 9am and ends at 5pm but be prepared to stay until 7pm as this is an intensive program and classes may end later.
You can start the online portion of this course, which takes approximately three days to finish, immediately after you complete the online registration.  
The Master Course is a total of 6 days:
The first 3 days of online courses starts after registration, and it is a self-paced program.
The next 3 days are in-person, hands-on training, with our master instructors at our training facilities in Los Angeles, California 
REAL Students STORIES
Rated 5/5 stars in over 500 reviews
Read why thousands of our students love our Brow Master Course at Microblading LA Academy