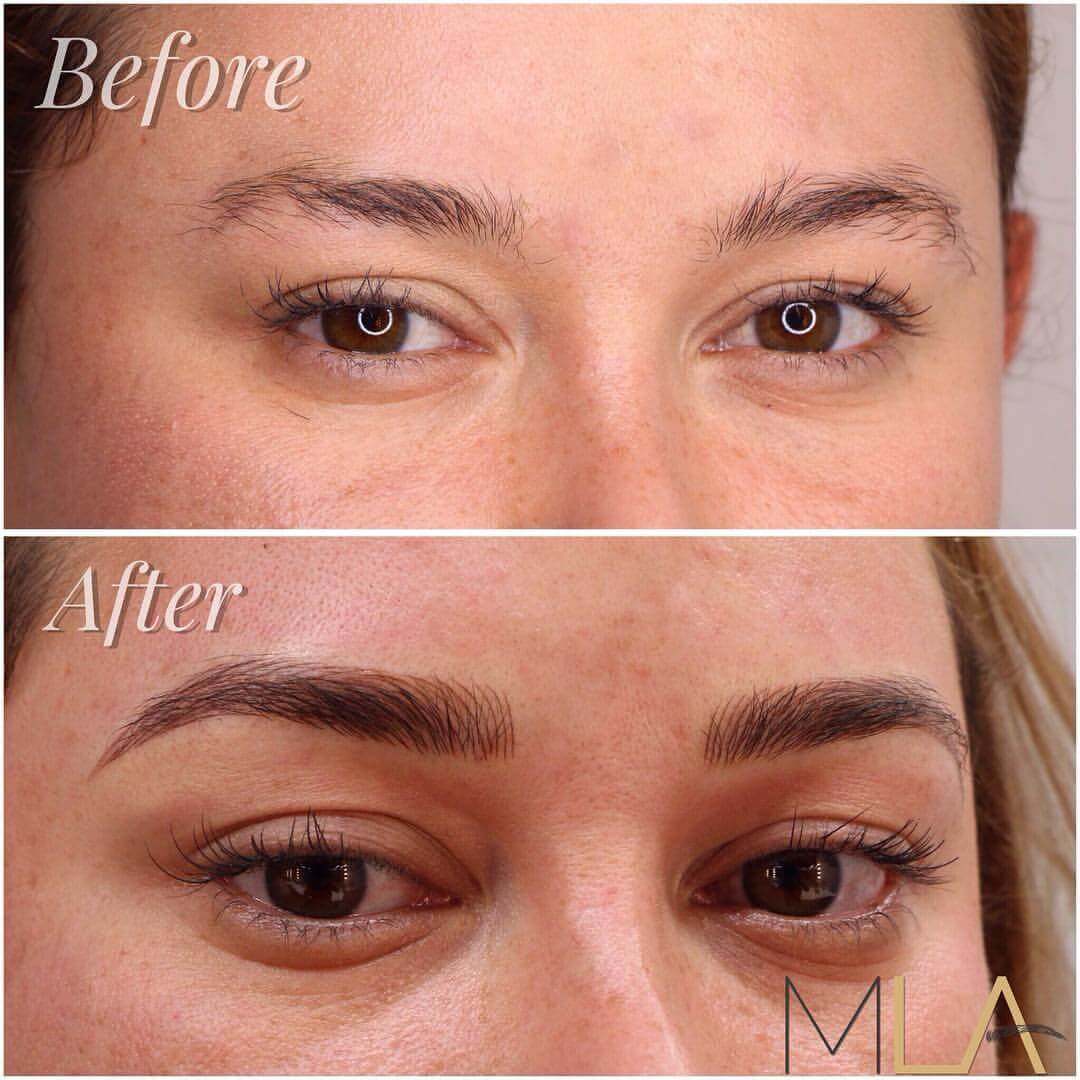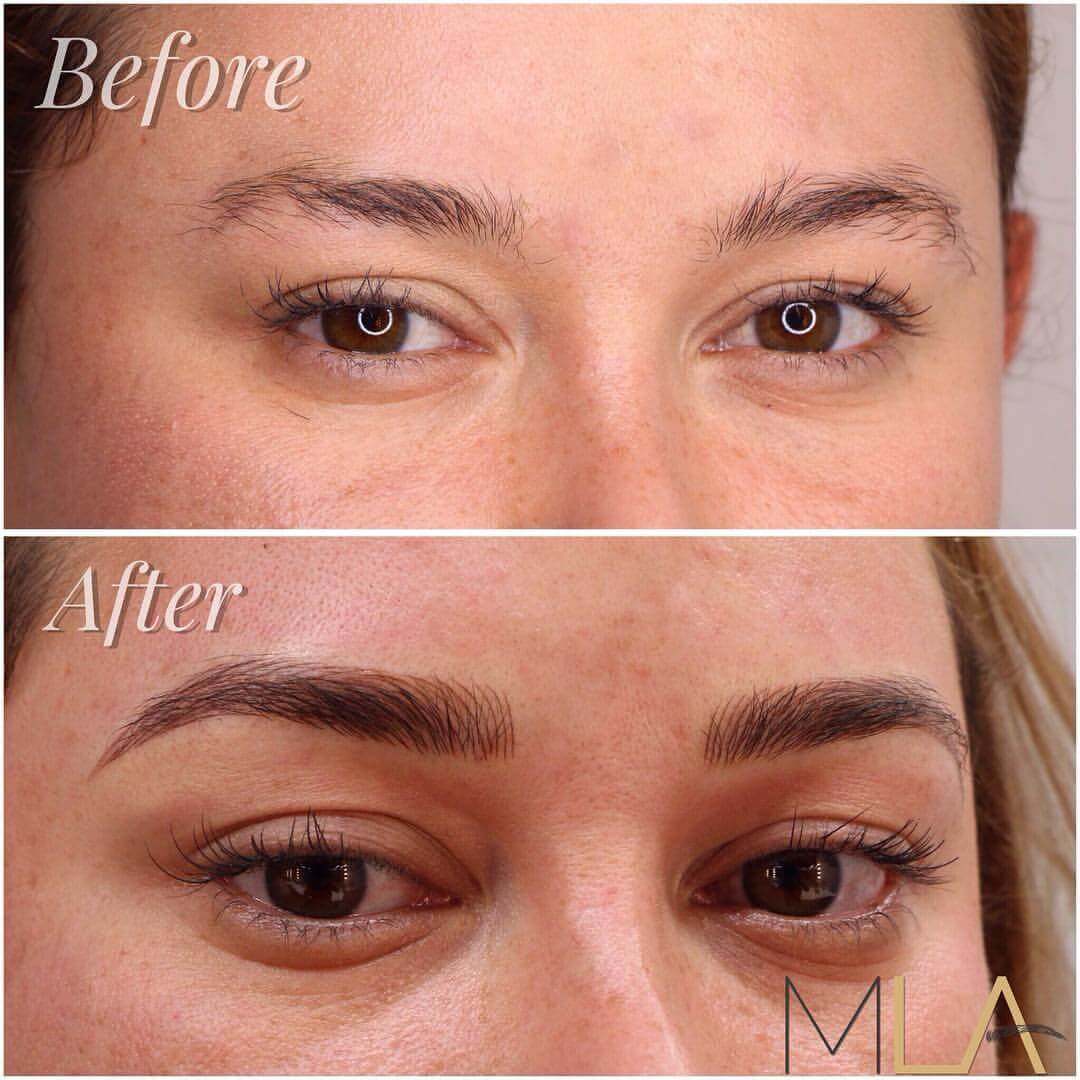 It is essential to meet "The Golden Ratio" segment which is an ancient mathematics number that represent perfect proportion of the face. The more proportional our face is to the Golden Ratio, the more our face will be perceived as attractive. So here are 3 tips to increase definition when doing a permanent makeup procedure (the pictures above is the implementation of these tips on my customer)
1. Create a shape that is as natural to your hair structure as possible. If you don't have any eyebrow hair of your own, the hair will need to be created according to your face structure and shape that was agreed on.
2. Give the arch the attention it deserves with enough lift while keeping a consistent flow to the tail to complete the whole shape of the eyebrow. We don't want the eyebrow to look too short or too long, and never finish with a tail that goes straight downwards. It will make you look older and close up your eye region.
3. Last but not least, the hair strokes must be blended perfectly where you can't see the difference between your own hair and the micro-strokes that we placed under your first layer of skin. This involved the right balance of colors with a proportional amount applied to the root of the hair.
The results is MAGICAL!!! You have to see it to believe it!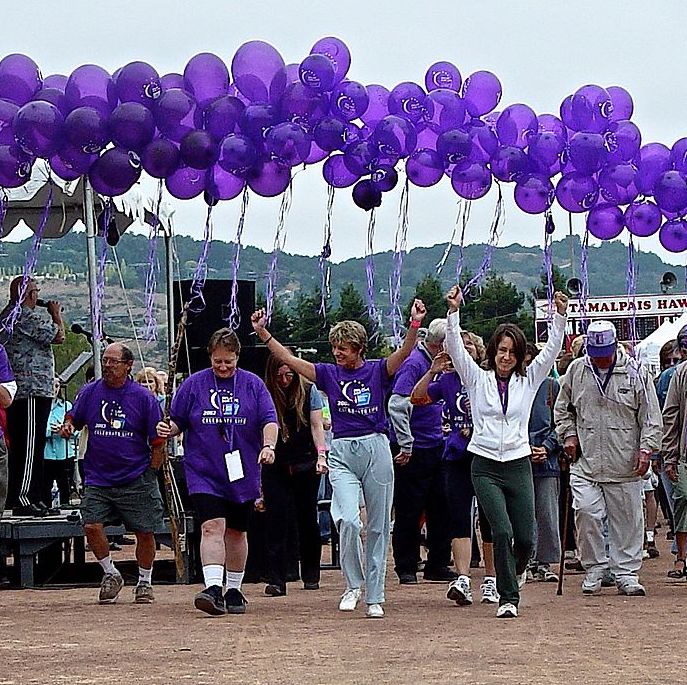 Watch this survivor's stories, see the photos, and learn how to pick the right artist for you. Read our FAQ and get the answers for you or someone you love.