MLA Apprentice Program
Start your career or take it to the next level with an MLA Mentor
One on One Mentoring
Shadow a Master Artist
Work on Two Models
Inside MLA Studio
Experience the ins & outs of a successful PMU Studio
Shadow a Master
Watch and learn from an MLA Master Artist
Real-World Success
Gain priceless insight & know-how for your studio
SHADOW YOUR MENTOR
Day 1 — Taking you from the classroom to the real world of permanent-makeup and bringing you behind the scenes and into the action of one of the most sought after permanent-makeup studio in the world, welcome to MLA Studio - where your apprenticeship begins, and your career starts! Shadow and watch live consultation, brow mapping, microblading and combo brows procedures done on real life clients and learn up-close and personal how our Master Artists interact with clients, design their brows, execute their treatments, and create life-changing moments right in front of you!
Your first Clients
Everything you learned into real-life practice
Full Procedure
Create a Masterpiece Under Supervision
Rewarding Results
Experience a Life-changing moment with your models
LIVE MODELS DAY
Day 2 — Mastery comes with practice. Implement everything you learned by working with real clients! Perform complete procedures, start to finish, with your own models (never share a model), hand-picked by our training specialists. Walk your clients through step-by-step after-care instructions and follow up with them to get a complete understanding of all the healing phases. Your mentor will guide you every step of the way so you will create beautiful, mistake-free results that you'll be proud to add to your portfolio.
Remote Mentor Support
30 Days of One on One Support
Personalized guidance
Tailored advice and support
You Are Not Alone
Trusted Experienced Voice In your industry
Mentorship Support
As your in-person apprenticeship completes, your mentorship relationship has just began. Included in this Apprenticeship Program, is a month long open communication channel between you and your mentor to help you start your career or take it to the next level. Through a private messaging app , get feedback on models or clients you will be doing on your own. Help on what you need to do next to advance your career, and the confidence that you are not alone! We are in it together.
Intimate After Class support
Continue learning with classmates on an online private group
Private Online Community
Instantly become an MLA alumni in our community
Lifetime Expert Advise
Lifetime support and advice from our growing community
LIFETIME SUPPORT
As an MLA Alumni you will have access to lifetime support and continue growing your knowledge through our community of professionals. You will get updates and access to all our trade secrets files, clients forms, educational videos, new industry innovation, and much more.
MLA Apprentice Program
This 2 day one-on-one Apprentice Program includes:
Upcoming Program Dates
Submit the following information and we will get back to you with available dates: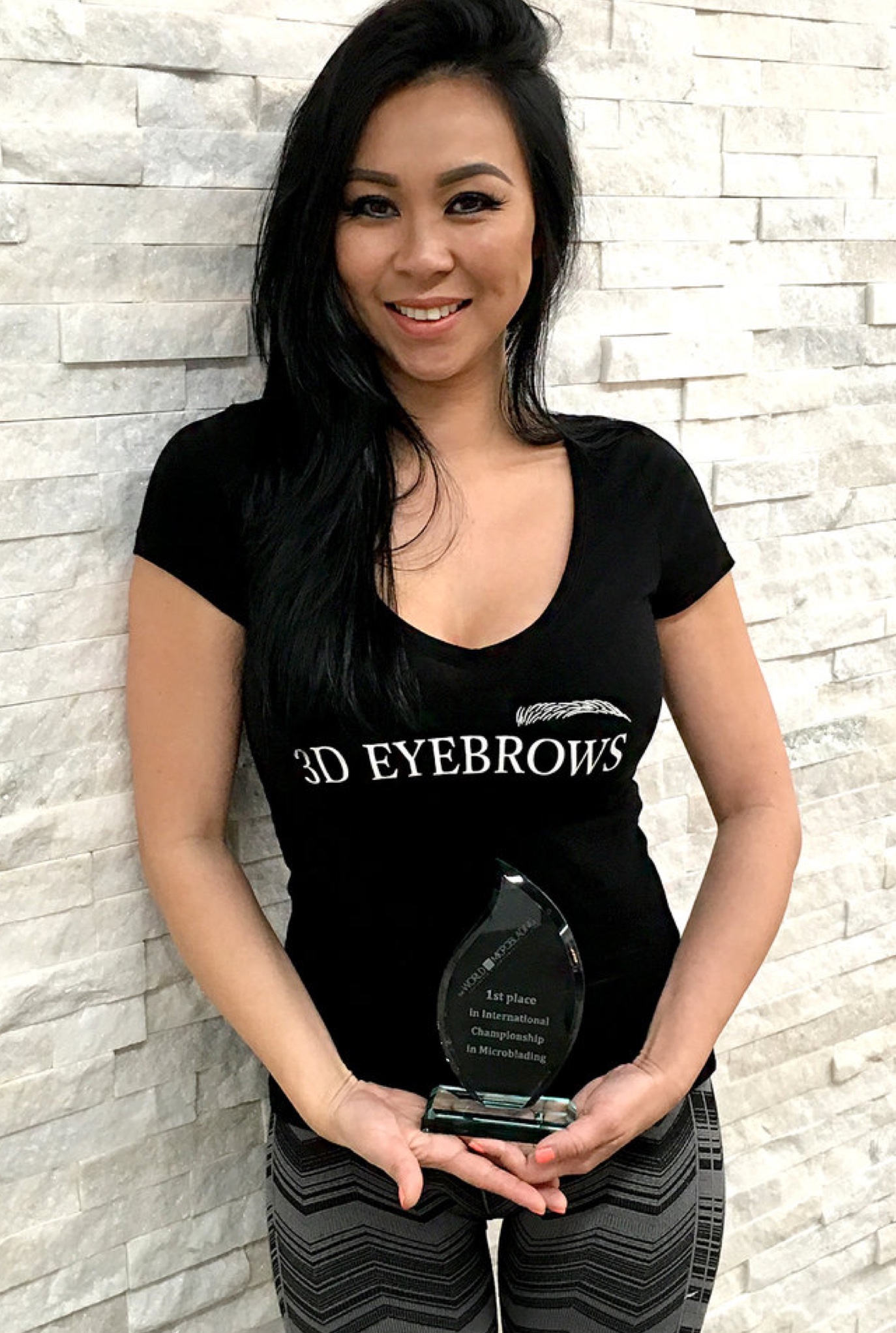 INTRODUCING LINDSEY TA
Learn from the best, be the best.
Lindsey Ta is the founder of Microblading LA and a world champion microblading artist. She has created 1000's eyebrows and taught 1000's of students.
Her work has been featured in: have questions?
Call or text our Training Specialists today. They are ready to answer any questions you have and guide you to the perfect program for your needs.
ACADEMY FAQ
You'll be working on two different models.
A Certified MLA Master Artist.
The Apprentice program is only you and your mentor.
The MLA Apprentice program takes 2 days to complete. However, you will get mentoring support for an additional 30 days after completing the program.
REAL Students STORIES
Rated 5/5 stars in over 500 reviews
Read why thousands of our students love our Brow Master Course at Microblading LA Academy